INDUSTRY leader in aerospace and defense products Collins Aerospace has tapped young Filipino innovators from the De La Salle-College of Saint Benilde (DLS-CSB) to develop and design aircraft cabin proposals.
A hackathon challenged DLS-CSB's School of Environment and Design-Industrial Design program students to create cabin interiors for an A320 Airbus. Under the mentorship of Collins Aerospace engineers, as well as Benilde Industrial Design Program experts and educators, the contenders were grouped to create spatial product systems and platform solutions.
Based on the given problem statement, participants were tasked to submit proposals with ergonomics and creative spaces in mind. An overview of the design, conceptual sketches, as well as proof of feasibility, were likewise required.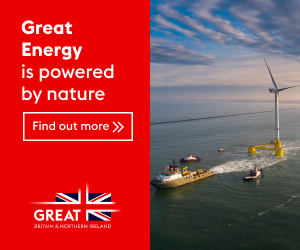 To prepare for the main competition, the students visited the newest SkyArt aircraft cabin installation at the Benilde School of Hotel, Restaurant, and Institution Management. They were also treated to an exclusive tour of the facility and manufacturing factory at the Collins Aerospace Headquarters in Batangas.
Entries were rated based on novelty, feasibility, usability, business impact, and fulfillment of specific requirements by a roster of specialists, who included Collins Aerospace's Head Industrial Designer Glenn Johnson, Executive Director of Engineering Sabharish Seenivasen, Engineering Manager Luisa Carmen, Engineering Project Manager Grothian Paguyo, and Fellow for Mechanical Design Mark Dowty. Certification Engineer and Project Manager Jorainne Razal served as their host.
"Team Halo," composed of Benildeans Josh Habal, Duke Habal and Luke Habal emerged as the winner. They were guided by faculty member Patrick Sunico. "Team #0047AB," comprised of Mikaela Asuncion, Justin Osorio and Laurence Hernandez who were under Mary Nobleza; and "Team Raptors," namely Camilla Reyes, Trisha Caralian and John Dence Flores who were guided by Industrial Design Chairperson Romeo Catap Jr. finished as runners-up.
The partnership has opened curricular and internship opportunities for all learners under the Benilde Industrial Design program.