MALACAÑANG on Thursday attributed the 7.6 percent full-year economic growth last year to President Ferdinand R. Marcos Jr.'s "economic stewardship."
In a statement, the Presidential Communications Office (PCO) noted the policies which were implemented by Marcos since he assumed the presidency in July, particularly in handling the pandemic, helped accelerate the country's economic development.
"The administration's improved Covid-19 [novel coronavirus disease] risk management and the easing of mobility restrictions have created a positive economic outlook, boosting economic activity and creating more jobs despite external headwinds," the PCO said.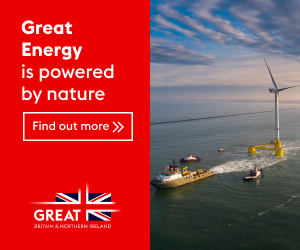 On Thursday, the Philippine Statistics Authority (PSA) reported the country's Gross Domestic Product (GDP) last year accelerated to 7.6 percent—the highest in 46 years since the recorded 8.8-percent growth in 1976.
Among the top performing industries last year were wholesale and retail trade; repair of motor vehicles and motorcycles, 8.7 percent; manufacturing, 5.0 percent; and Construction.
To note, PSA already reported in November that the country's GDP in the second quarter of 2022, when former President Rodrigo R. Duterte was still in power, was already at 7.5 percent.
With the positive developments, the National Economic and Development Authority (NEDA) is hopeful the country is on track for reaching its economic targets by 2028, including an annual GDP growth rate of 6.5 percent to 8 percent.
Minimal impact
Despite the much touted economic growth last year, labor groups lamented how most people did not "feel" its benefits.
Partido Manggagawa (PM) chairman Renato Magtubo said minimum wage rates could barely keep up with soaring inflation despite the economic growth enjoyed by the business sector.
"Simply put, the growth went more to the employers' profit and less to workers' benefits. Evidence of this inconvenient truth is the fact that workers' average wage today is considered starvation wages due to high prices of goods and basic services and the country," Magtubo said.
Last year, the regional wage boards finally implemented P16 to P110 minimum wage hikes in their respective jurisdictions after they failed to grant similar increases in 2020 and 2021 due to the onset of the pandemic.
For his part. Trade Union Congress of the Philippines (TUCP) Vice President Luis Corral pointed out how workers for forced to deal with high inflation and unemployment despite the reported economic growth.
"Inflation remains high at 8.1 percent in December 2022, driven by food inflation at 10.2 percent wherein vegetable inflation is as high as 32.4 percent. While unemployment continues to drop, underemployment remains in double digits at 14.4 percent in November 2022," Corral said.
"Growth, to be fully meaningful, must be inclusive. Growth, to be genuinely felt by all, must also trickle down more quickly. As it is, what is still being felt by the poor is the surge in the prices of basic goods and services," he added.
Sustainability
Labor groups also expressed concern on the sustainability of the economic gains last year.
Sentro ng Nagkakaisa at Progresibong Manggagawa (SENTRO) Secretary General Josua Mata said existing challenges in the global economy could hamper economic growth in the coming months.
The government, he said, could offset the impact of such external factors by providing a conducive environment for business and labor.
"Without a significant source of stimulus we might see slower GDP growth this year. This will slow down employment creation this year unless the government rolls out active labor market policies like jobs guarantee, etc.," Mata said.
Federation of Free Workers President Sonny Matula also echoed Mata's calls for systemic reforms especially for sectors with high employment potential such as agriculture and manufacturing.
"We look at agro-industrialization as a source of quality jobs. Agriculture and manufacturing need to be integrated," Matula said.
He said both sectors still suffer from rampant incidents of precarious jobs, where workers suffer exploitative contractual arrangements.