Local meat producers and importers clashed over raising the tariff rates on pork offal during the Tariff Commission's (TC) hearing on the country's tariff structure on meat products.
During Wednesday's hearing, TC sought to find out if there is merit to adjusting existing rates levied on good meat products and offal of meat, which are considered byproducts.
TC commissioners noted, however, that there was no incentive to misdeclare certain meat products, such as horse meat and beef products, due to the minimal tariff rate differences.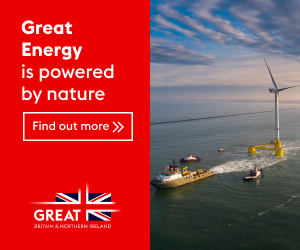 Nonetheless, the TC noted that there was a huge disparity between the tariff rates levied on good pork meat and pork offal, which is about 25 percent at least.
Meat Importers and Traders Association (Mita) said legal importers are not committing technical smuggling by declaring good meat as offal to evade paying higher tariff rates.
Mita added that meat shipments are properly labeled which allows customs and quarantine officers to distinguish offal from good meat.
"The labels on cartons will not lie," Mita Spokesperson Paolo Pacis said during the TC investigation.
Pacis claimed that customs officials have the "tendency" to levy the higher tariff rate on their shipments if they deem that it is good meat and not offal.
"For example, cutting fat if they see that there is meat they will say that this is not cutting, this is trimming. The tendency of the customs is to slap [imports] with higher duties."
Asked whether pork offal and good pork meat items are easily distinguishable visually, Pacis responded that it is to a certain extent.
"Livers are very distinguishable. If we are talking about something like tongue and jowls, it would look like muscle meat or good meat."
Mita said there is no need to raise the 5 percent tariff on pork offal since it claimed that consumers are benefitting from such lower tariff. Pork offal, such as jowls, are used in making dishes like sisig.
For various local pork producers groups, however, the tariff rate on pork offal should be increased to 40 percent.
Pork Producers Federation of the Philippines (ProPork) Chairman and AGAP Party-list Rep. Nicanor M. Briones said pork offal tariffs should be in parity with good meat to remove the incentive for technical smuggling.
Briones also proposed to limit the importation of pork offal to end-users, which are local meat processors.
ProPork, the Samahang Industriya ng Agrikultura and the National Federation of Free Farmers Inc. have also called for the immediate review of the current lower tariff rates on good pork meat.
However, TC commissioners were lukewarm to the proposal, saying it is "premature" to review the lower pork tariff rates and that the pork industry stakeholders should discuss this with the Department of Agriculture.
The TC held the public consultation following the directive from the office of Sen. Cynthia A. Villar to the National Economic and Development Authority (Neda) to review the current tariff structure on meat products. (Related story: https://businessmirror.com.ph/2023/01/24/govt-to-review-current-tariff-rates-for-meat-goods/)
Image credits: Andrey Rudakov/Bloomberg