A senior lawmaker said the welfare of consumers should be prioritized amid investigations into agricultural smuggling in the country, as he called on the national government to frame and implement an "agricultural import substitution policy."
House Committee on Ways and Means Vice Chairperson and Aklan 2nd District Rep. Teodorico Haresco Jr. noted the existing policy gaps on smuggling and hoarding which allegedly led to the increase in prices of basic goods, such as sugar and onions, following the investigation of the House panel on Ways and Means chaired by Albay 2nd District Rep. Joey Salceda.
"Filipino consumers bear the brunt whenever smugglers illegally enter the market through our ports and corrupt our economy. When prices of basic goods soar, consumers and their families experience more difficulties in their everyday life," Haresco said.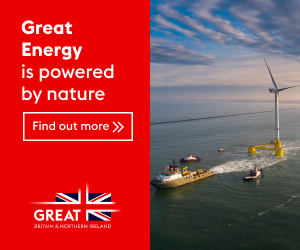 "We must establish reliable safeguards and systems to combat smuggling and better protect Filipino consumers."
The legislator said the Department of Agriculture (DA), the Department of Trade and Industry (DTI), and the Department of Finance (DOF), may work together to frame and implement an "agricultural import substitution policy" by providing inputs like capital, seeds, and fertilizer to the agricultural sector.
Haresco said in 2021, Aklan has worked with the DA and the National Food Authority (NFA) and has produced 50,000 sacks of rice each for Iloilo, Cebu, and Bangsamoro region amid increasing rice demand during the pandemic.
"We believe in the capabilities of our agricultural sector in producing basic commodities for the whole country so we can achieve food security and sustainability. When we support our LGUs [local government units] to be self-sustaining, we disincentivize the ubiquity of smuggling and hoarding in the country."
He also proposed a system of support for LGUs so they may provide minimum production of basic commodities, and the establishment of cold storage facilities for surplus-producing LGUs to combat food inflation.
"Our general goal is to combat inflation, while seeking accountability from those who abuse our markets. We must explore innovative ways to be self-sustainable and prioritize the welfare of the Filipino people over smugglers who exploit our ports."
Lifestyle check
Meanwhile, ANAKALUSUGAN Rep. Ray T. Reyes called for a thorough lifestyle check on officials and personnel of the Bureau of Custom (BOC) and the Department of Agriculture as a recent house committee hearing bared that some of them own luxury cars and other assets.
"The Office of the Ombudsman should move and start a lifestyle check on these people. Since time immemorial, BOC had been known for unscrupulous transactions. Employees working as early as eight months, could be seen owning luxury cars. How is that even possible?" Reyes said.
"Rising prices of agricultural commodities due to the complicity in smuggling of some in DA also indicates that huge syndicates operate within and are behind all these. We, consumers, pay the price of their corruption."
During the House Committee on Ways and Means inquiry into the smuggling of basic commodities it was uncovered that almost P5 billion worth of revenue is uncollected due to the rampant smuggling of agricultural products.
"Almost P5 billion of revenue is lost due to the smuggling of agricultural products. It is high time that all these people are subjected to lifestyle checks, from top to bottom. No sacred cows. From the heads of offices, even down to the clerks and security guards," Reyes said.
According to the committee report, agricultural smuggling has risen through years of the Covid-19 pandemic based on intelligence reports received by the House Committee on Ways and Means indicating increasing trends in underreported importation of agricultural goods.
Reyes has similarly called for immediate action to stop smuggling of agricultural products, highlighting that "it has negative impacts on revenue generation, the economy, and the livelihood of local farmers."