WHEN you see your daughter or a friend's daughter or any female friend wincing whenever she's having a period, especially if the pain is excruciating and agonizing, you might want to have it checked.
A lot of people may not know about endometriosis. Most of the time it is understood poorly, and many may not know that it affects one in every 10 Filipino women.
The University of the Philippines-Philippine General Hospital (UP-PGH) already noticed that the number of women who go to the hospital experiencing pain in the pelvis, which was later on seen as endometriosis is on the uptrend, which prompted UP-PGH to open special clinics to provide services for this surge in cases.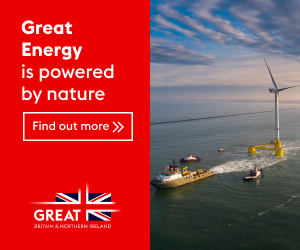 Endometriosis: What causes it?
DR. Angela Aguilar from the Division of Reproductive Endocrinology and Infertility at the UP Philippine General Hospital and a speaker at the "Masakit ang Puson: My Endometriosis Kaya?" of the Stop C.O.V.I.D Deaths webinar organized by the University of the Philippines, UP Manila NIH National Telehealth Center together with the UP-PGH, said that the prevalence rates of endometriosis in women with infertility is about 31 percent, while those with chronic pelvic pain, is at 42 percent. For women without any symptoms, it is found in 23 percent of them.
She said there are a lot of studies worldwide and interestingly, it is shown that Europeans have a lower prevalence of 17 percent compared with Asians at 36 percent. "Perhaps because in Europe, there is early diagnosis in trying to root out the condition."
She said there are many types of endometriosis, not just the ovarian cyst. "There is the superficial endometriosis or the implants in the peritoneum that may cause fibrosis, and the deep infiltrating endometriosis that causes the most amount of pain. It is the most difficult to treat and may cause more problems including ureteral obstruction, even intractable bowel obstruction that needs to be relieved by surgery."
Dr. Aguilar said there is also genetic predisposition for endometriosis that causes implantation and inflammation.
How is it detected?
FOR many women, pain is common, Dr. Aguilar said, but it may not be conclusive of having endometriosis. "There may be other conditions that may produce it, hence, a workup of the cause of pain is recommended."
She noted, however, that nowadays, they are advocating for a "clinical" diagnosis of endometriosis, meaning, there are certain symptoms and manifestations that are highly correlated with the disease. "We are advocating for this because the old gold standard, meaning tissue diagnosis obtained through surgery is not only expensive but also invasive and it may cause morbidity by mere performance."
Dr. Aguilar added that clinical diagnosis such as pelvic examination and imaging studies are highly specific to determine that the patient has endometriosis so "empiric" treatment or treatment based on observation can be given.
Pain management
SHE said the most important aspect to be solved is pelvic pain, the most common or frequent manifestation of endometriosis. Early treatment is important because of the disease's "mechanism of pain." "For many women, this may occur in the adolescent stage or when a woman starts menstruating. If unrecognized and unmanaged, there will be continuous sensitization of the pain receptors in the pelvis to the peripheral nervous system all the way to the cerebral cortex, and continuous stimulation of this pathway will produce chronic pain syndrome."
Dr. Aguilar noted that this may be so chronic that even if all pelvic organs and visible lesions of endometriosis are removed, the pain has already imprinted and pharmacological pain management may not be enough. "We want to prevent intractable pain. Luckily, there are now effective therapeutics for pelvic pain and medications are available locally. There is first-line all the way to the fourth-line therapy, from simple hormonal medications to surgical excision."
However, even if the pain is managed, Dr. Aguilar said the fact remains that it should be ensured that the cyst is benign and pain can be adequately suppressed. Luckily, she said that highly specific sonographic and imaging studies are now available to determine whether the cyst is benign or malignant.
Image credits: Vectorjuice/Freepik.com