THEY'RE back. At least 189 Chinese passengers from Xiamen and 15 flight crew were welcomed upon arrival at the Ninoy Aquino International Airport (NAIA) Terminal 1 on Tuesday by Tourism Secretary Christina Garcia Frasco, Chinese Ambassador to the Philippines Huang Xilian and Manila International Airport Authority (MIAA) General Manager Cesar Chiong.
The arrival of Xiamen Airlines flight MF819 is being celebrated because it marks the airline's return in a bigger way after closing its offices in Manila during the Covid-19 pandemic, and restarting the flights in October, albeit on limited basis, with two flights a week.
It began its daily service on January 17, using a Boeing 738.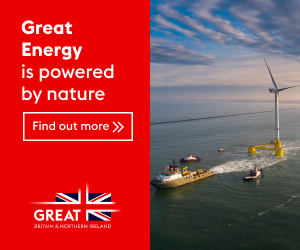 Pioneering flag carrier Philippine Airlines has also started operating its own once-a-week flights between Manila and Xiamen on January 13, but will code-share with Xiamen Air for the summer season, from April and October.
The Chinese visitors arrived at NAIA terminal 1 around 4:45 p.m. Tuesday on board Xiamen Air flight MH819 and presented an e-travel pass, passport with acquired visa and return ticket to quarantine and immigration officers on duty at the counters.
Immigration officers gave the visiting Chinese nationals 30 to 59 days of stay in the country depending on their acquired visa, according to Dana Sandoval, BI spokesperson.
Recently, the Department of Health (DOH) directed air and maritime travel authorities to conduct a thorough review of health declaration forms submitted by passengers from China. Symptomatic passengers intercepted upon arrival and reports on Covid-positive passengers in ports of entry should be reported to the DOH.
DOH officer-in-charge Maria Rosario Vergeire said the department had enough health protocols and that additional restrictions for individuals arriving from China are not yet needed.
DOH said there is no need yet to shut the country's border or impose tighter Covid restrictions on inbound Chinese travelers.
The direction of this administration is that, as much as possible, restrictions are minimal but without compromising health while supporting the opening up of the country, Vergeire added.
The United States, France, Italy, Japan, South Korea, Spain,and Canada are now among the growing list of countries requiring negative Covid-19 tests from travelers arriving from China.
Image credits: Nonie Reyes