After backing the extension of lower corn tariffs, a group of feed millers is urging the government to boost domestic productivity as a long-term measure to ensure sufficient supply of raw materials.
In a news statement, the Philippine Association of Feed Millers Inc. (PAFMI) said the country needs a "strong" industry-based corn development program to support the growing demand for the grain.
The groups' statement came a few weeks after President Ferdinand R. Marcos Jr. issued Executive Order (EO) 10 that extended the duration of reduced tariffs on corn imports until the end of the year.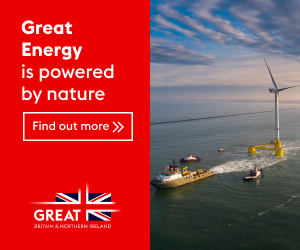 PAFMI was among the groups that pushed for the extension of the lower corn tariffs amid a shortfall in domestic yellow corn supply.
"PAFMI also fully supports the initiative bared by the Agriculture Senior Undersecretary Domingo F. Panganiban to increase the yield per hectare of yellow corn by 3 percent a year through a Corn Production Enhancement Project as an immediate step towards increasing harvest volumes in the coming years," the group said.
The Department of Agriculture earlier revealed its plan to bankroll a corn production enhancement program that seeks to improve local output of the critical feed material and slash the country's dependence on imports. (Related story: https://businessmirror.com.ph/2023/01/19/da-to-fund-new-program-to-boost-phl-corn-yield/)
PAFMI, which is composed of 30 feed milling companies nationwide, explained that the country's corn imports continued to increase in the past years as local production is only sufficient to meet 57 percent of the industry's yellow corn requirement.
PAFMI noted that the deficit in local output left them with "little option but to resort to importations."
"This supply sufficiency gap between imported and local corn needs to be substantially trimmed to single digits to insulate the country from the adverse effects of any tight global supply of grains, which ultimately impinges on the nation's food security and leaves the country vulnerable to global supply imbalances," the group said.
Citing the Department of Agriculture, PAFMI said local corn output this year would reach 7.56 million metric tons, of which 6.35 million metric tons would go to animal feed millers.
"A comprehensive long-term corn development program that takes into consideration the country's growing appetite for livestock and poultry produce should provide an impetus to modernize corn farming and put in place much-needed harvest and post-harvest infrastructure," the group said.
The country's corn imports in market year 2022-2023 could reach 1 million metric tons on the back of the extension of lower tariffs on the commodity and anticipated easing of global prices. (Related story: https://businessmirror.com.ph/2023/01/03/usda-hikes-phl-corn-import-outlook-to-1-mmt-for-market-year-2022-2023/)