A nongovernment organization (NGO) in the Philippines based in Central Luzon, which is called the Agricultural Growth through Inclusivity and Leadership by the Private Sector for Acceleration of Modernization and Industrialization, or AGILA, has expressed its intention to come to the aid of the national government (NG) on the issues surrounding the agriculture industry of the Philippines.
In an official statement, AGILA identified the current problems of the agricultural industry, including the drawback in logistics considering the country is composed of more than 7,000 islands, the continuous increase in our population, and the effects of climate change.
According to former Candaba Mayor Jerry Pelayo, president of AGILA, agricultural importation in the country must all be government-to-government, and all transactions must be published for transparency.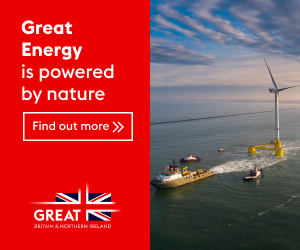 The group also suggested that there is a need to create a monitoring board in order to efficiently keep an eye on the imports and avoid hoarding of goods. Pelayo also cited the necessity of the Department of Agriculture (DA) to have police power in order to put teeth in the law.
The former mayor turned full-time farmer also raised the importance for DA to compute the total production of commodities like rice, livestock, and other fresh produce, and compare these data to the average consumption every year.
"There is also a need to tap the state agricultural universities and colleges in our country to help address the anticipated agricultural setback in the future," the organization's president added.
Pelayo also shared that AGILA has taken the initiative to formalize a memorandum of agreement between one local government in Metro Manila and a group of local farmers in Bataan, Pampanga and Nueva Ecija to plant according to the demands of the consumers.
This way, farmers will have a direct market to avoid going through middlemen, hence maintaining a fairly reasonable price to the public consumers.
In addition, Pelayo said that AGILA asserts its support to the DA under the administration of President Ferdinand R. Marcos Jr. by complementing their own initiatives to that of the programs and plans of the national government.
"Our group is willing to guide the LGUs [local government unit] and lead the farmers to gain more knowledge, including financial literacy and let them identify every community's agricultural requirements, and we help by letting our local farmers plant what is only needed, thereby diminishing oversupply and irregular price of fresh produce," Pelayo added.
AGILA is an NGO composed of experts from academe, scientists, seasoned farmers, local leaders, former government officials, and stakeholders that aim to promote inclusive agricultural growth through clean modernization and industrialization. -30-