A House deputy minority leader has filed a resolution seeking a review of the operations of the National Power Corporation Small Power Utility Group (NPC-SPUG) in view of its announcement of a reduction in electricity service in covered areas starting February 1.
In filing House Resolution 708, Deputy Minority Leader and Basilan Rep. Mujiv Hataman said the announcement came only a few months after the crippling power crisis that affected not only Basilan but parts of Mindanao and Luzon as well.
"This time, the NPC-SPUG said the reasons behind the reduction are the shortage in fuel supply and a delay in the subsidy payment of Universal Cost for Missionary Electrification [UCME]," he said.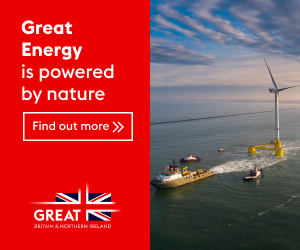 "The NPC seems to be struggling year in and year out to meet its financial obligations that result in its failure to provide steady and reliable electric power to the people, especially those connected to the isolated small island grid," Hataman said.
The resolution is asking the appropriate committee of the House of Representatives to conduct a review of the Electric Power Industry Reform Act of 2001 (EPIRA), specifically on the operations of the NPC-SPUG with the end view of preventing the recurring power outages in isolated small island grids.
"With NPC-SPUG's recent announcement of a reduction of electric power service to its areas due to a shortage of fuel supply and a delay in subsidy payment of UCME, there is a need to review the NPC-SPUG's operations under the Electric Power Industry Reform Act of 2001 to come up with a viable solution to its perennial predicament and avoid burdening the people with a problem not of their own doing," said Hataman.
He said the problem persists not only in Basilan, but island-provinces such as Sulu, Jolo and even Palawan, where tourism could be affected if power outages occur.
"Power outages in small island-provinces such as Basilan continue to become more and more frequent, heavily affecting not only the day-to-day lives of ordinary citizens, but the operations of the local government in providing basic services to the people, as well as operations of small businesses and livelihood centers," he added.
Last year's power crisis involved long hours of outages with a threat of a total power blackout in Basilan and other parts of Mindanao unless the NPC settles its obligations amounting to P1.2 billion to Petron.
The total blackout was averted when the Department of Energy, Department of Finance and the Department of Budget Management intervened upon the prodding of Hataman.
The problem, Hataman said, seems to stem from the failure of NPC to meet financial obligations due to an array of reasons.