ANGELES CITY, PAMPANGA—Concepcion Midea Inc. Philippines (CMIP) has launched the second branch of The Under One Roof (UOR) Experience Hub and Showroom at the Best Western Plus Metro Clark, given the positive outlook on the economy and the appliance industry in the country.
While there are inflationary pressures on the Philippines at present, some statistics that give a very strong optimism for CMIP to put up this one-stop-shop in Angeles City, Pampanga, include the low penetration rate of appliances in the domestic market.
CMIP Chairman and President Phillip F. Trapaga cited, for instance, that only 15 percent of households nationwide have airconditioning and about 30 percent to 40 percent have refrigerators.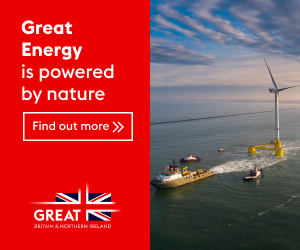 "So opportunity-wise, it's still huge," he told local and national media during their press briefing, following their ceremonial kick off ceremonies last Friday.
Another reason for the company to put up the UOR in this part of Central Luzon is that "the fundamentals are going to come back" as the country starts to bounce back from the Covid-19 pandemic, according to him.
These indicators include the recovery of the business process outsourcing industry with the return of onsite work amid the relaxed government-imposed health protocols, steady remittance inflow from the overseas Filipino workers, and the continuous growth of online businesses, among others, he noted.
"Again, the economic engine is still turning," Trapaga said. "One of the things that we are very proud about in the Philippines is that whatever disasters that await us, we've always seen the resilience of Filipinos. So that is what drives our optimism in investing in the Philippine market and, of course, I think it's a no brainer that Pampanga is one of the centers of commerce in Luzon, and we're seeing a lot of activities picking up."
Agreeing with him was Savers Group Holdings Inc. Chairman and Chief Executive Officer Jaime J. Uy, who mentioned such as their motivation to partner with the CMIP in putting up the UOR to give consumers more access to innovative and reliable appliance and electronic products from them, as well as top high-end home solutions from leading brands like Midea and Toshiba.
"With the opening of the Clark International Airport, we are now having a world-class airport in this area which can accommodate 6 to 7 million passengers a year. And once the entire world is open, just like recently China opened its borders already and Koreans are already coming in, we are very confident that in this locality, especially Central Luzon, which is now the growth corridor of the Philippines given its strategic location; and we had these two former military bases that turned into special economic zones, inviting so many foreign investments; and as the new condominium buildings in Clark are very noticeable, of course, we are expecting a bigger market for our products," he explained.
Apart from offering a wide array of products, the experiential home solutions hub offers design and technical consultancy, professional installation services using the right materials and tools. What's more, it offers reliable after-sales service, along with complete and comprehensive builder solutions for both consumers and architects, consultants, and developers.
With CMIP's tie up also with Tandem and Steffen Development Co. Inc., it is also a working hub for the latter's interior designers to collaborate with architects and bring in their customer.
"Through the UOR, we are able to provide customers with a one-of-a-kind experience where they can find everything they need for their homes and even for businesses, while giving them the access to one-on-one interaction with designers and consultants who can walk them through the whole process of building their dream home," noted CMIP General Manager Anna Marie M. Alejandro.
"With the opening of UOR in Pampanga, we hope to provide residents of Angeles City and other neighboring provinces the opportunity to enjoy our topnotch products and services, including the best home solutions from some of the world's most trusted brands," she added.
Established in November 2020 with its flagship outlet in Makati, which has thus far already created 130 to 150 plus number of projects, the UOR will continue to provide cutting-edge solutions and innovations, strengthened by its strategic collaborations with leading brand partners.
"We're looking for [the opening of] additional one immediately for this year, either [in] Cebu or Davao," Alejandro bared of their expansion plan.