In the words of football's greatest of all time Pelé, "every collaboration helps you grow."
The Robles-family controlled Sta. Lucia Land Inc. (SLI) is headed for bigger growth as it recently formed a partnership with Enderun Hotels to enhance its brand and presence in the Philippine hotel and leisure industry and at the same time take advantage of the rebound of the tourism industry.
Moreover, the collaboration complements Enderun Hotel's objective to engage the local independent hotel and restaurant owners and enable them to compete with major players in the hospitality industry.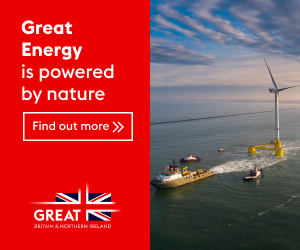 "We pursued this agreement to ensure that we will be able to up the ante in the hospitality industry. We believe that a partnership with a company like Enderun will add further value to our developments and will allow us to establish a strong name in the hotel sector. Our agreement is set for three years and during this time, we hope to be able to showcase what true Filipino hospitality is all about," explained Sta. Lucia Land (SLI) President Exequiel Robles.
Under the partnership, Enderun will provide assistance in corporate sales, training of personnel, promotions and maintenance on select SLI hotels. Further, it will also provide a "pre-opening service" which will begin three months before the completion of each identified hotel, covering the training and other aspects of operations.
Enderun will also manage the operations of SLI hotels in Palawan and Baguio, namely, the Crown Residences, Sotogrande Palawan, and Sotogrande Baguio.
"This is one partnership that we are truly excited about. This is our way of contributing to the recovery of the tourism industry, which we believe is already well-poised for continued growth in the coming years. And with Enderun as our partner, we at Sta. Lucia Land will continue to establish and strengthen our presence in the hotel industry—ensuring that we deliver premium services that reflect true Filipino hospitality, as we set out to become one of the top choices of both local and foreign travelers," Robles concluded.
For 2023, the Department of Tourism said it targets to have 4.8 million international visitors, up from the 2.65 million foreign arrivals recorded last year. The 2022 figures translate to P208.96 billion in tourism revenue, which was a clear signal that the Philippine travel and tourism industry is well on its way to recovery.
Bistro group and Ayala Center
Meanwhile, Ayala Malls welcomed Bistro Group's Olive Garden to its valued tenants when it recently opened its new branch in Glorietta 3, Ayala Center.
Located at the 3rd level of the said mall, Olive Garden is the largest American-Italian restaurant chain in the United States, where it operates more than 900 restaurants and employs more than 96,000 people.
"We are excited to open our 2nd branch in the Philippines in a span of three months, on the heels of the success of our maiden store at the Mall of Asia. We are very pleased about the enthusiastic welcome that Filipinos accorded Olive Garden and we look forward to expanding the brand in more locations soon," Darden Regional Operations Director Greg Balogh said.
For his part, the Bistro Group's President Jean Paul Manuud, said Olive Garden has created waves since it was introduced in the country. "What we have with Darden Restaurants Inc., the company behind Olive Garden, is a collaboration that's been very positive from the start. We are happy to be working with them on building the brand and growing the business locally," he said.
After Glorietta 3, Balogh said the Bistro Group will open another Olive Garden branch this year.
Aside from offering its classics such as Chicken Alfredo as well as dishes such as Chicken Parmigiana, Olive Garden's well known style provides a serene place for families, groups of friends or colleagues, to enjoy a great meal and a comfortable and welcoming atmosphere.
Just like all Olive Garden restaurants in the world, Manuud said the famous rustic stone passageway is also present in the Philippines welcoming guests to the restaurant where the vibe is comfortable, fresh, cozy and modern with warm elements and olive green accents. He added the design of the interiors is Italian countryside-inspired manifested through earth tones and natural textures.