Nido Petroleum Philippines Pty. Ltd., operator of Service Contract (SC) 6B in the Palawan basin, may spend up to $32 million to develop three to four wells.
In a filing with the environment department's Environmental Management Bureau, Nido Petroleum said the estimated capital expenditure (capex) for a development plan for the Cadlao field is at $8 million per well.
Nido Petroleum earlier sought the green light to proceed with an onsite survey for drilling locations under SC 6B. Together with Philodrill Corp., both are planning to conduct exploration activities within the SC 6B block in the first or second quarter to determine the oil field's potential for commercial oil production.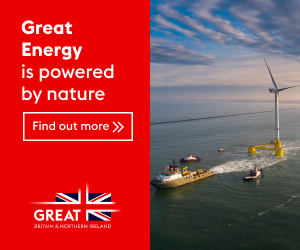 Each well in the shallow water portion of SC 6B is estimated to hold 2 to 20 million barrels of oil, Nido Petroleum said.
Phase 1 of the planned drilling activities include the extended well test, with one well that will be conducted in the first or second quarter. The second phase will involve an additional one to three weeks. Production restart is expected to commence in the first quarter of 2024.
"Oil production will commence as soon as declaration of commerciality is approved by the DOE," said Nido Petroleum.
In all, the planned activities will include site survey, geotechnical survey, exploration and appraisal drilling, and extended well test.
Cadlao is an old oil field that was last produced in the early 1990s with over 11 million barrels. The technical operatorship of this oil field was assigned to Nido Petroleum from the Philodrill in February 2022 to fund the development costs, which include drilling, extended well tests, and subsequent development of the said oil field.
Nido also holds other service contracts in the area, such as SC 54, SC 58 and SC 63. In addition to its exploration assets, Nido Petroleum has a 22.79 percent participating interest in the Galoc oil field.
The DOE also allowed Nido Petroleum to proceed with their site survey for SC54, which holds four discoveries including Tindalo and Yakal during the 2008 drilling campaign. This area contains the associated portfolio of shallow water discoveries and targets along the Nido field oil trend.
Nido Petroleum said it has undertaken a number of exploration activities in the North West Palawan basin, a proven hydrocarbon fairway since the 1970s and has hosted 11 commercial oil and gas fields, the largest of which is the Malampaya gas.