TNT Tropang Giga clashes with Phoenix Super LPG in a game featuring a subbing coach and a debuting mentor—Jojo Lastimosa for TNT and Jamike Jarin for Phoenix—on Wednesday of the Philippine Basketball Association Governors' Cup at the Smart Araneta Coliseum.
Making the duel of coaches more noteworthy is that they happen to be neighbors.
"He [Jarin] is my neighbor at Filinvest 1 [Quezon City]," said the 58-year-old Lastimosa, one of the more exciting players the league ever had. "We were beaten by Phoenix last conference so we're hoping to bounce back."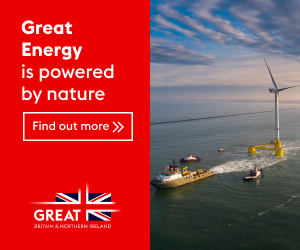 Lastimosa is officially TNT's team manager but was tasked to temporarily replace Chot Reyes, who's now focused with the national team's preparations for the FIBA World Cup qualifiers next month.
Jarin, on the other hand, took over Topex Robinson, who decided to bring his coaching act to De La Salle in the University Athletic Association of the Philippines.
"There's a little bit of excitement and apprehension going to my first game. This is different because it's for the whole conference, so I just don't know if I am ready…but I hope I am," said Lastimosa, a member of Alaska's 1996 grand slam champion team.
"The plan is also to recover from a terrible finish last time [Commissioner's Cup]," Lastimosa said. "They are a good defensive team so we have to match their intensity."
Lastimosa actually isn't new to his role at TNT. He subbed as head coach for NLEX in 2018 when Yeng Guiao was designated to handle the national team to the Jakarta Asian Games. He sewed a 3-2 won-lost record.
Jarin, on the other hand, expects his PBA head coaching debut to be "unforgettable."
"We're going to come in competitive because they [TNT] are the favorite team so we have to play sharp with our system," Jarin said. "I'm excited to coach against a legend like him [Lastimosa], it's going to be fun…we live a few blocks from each other."
The TNT-Phoenix game is set at 5:45 p.m. after the 3 p.m. game between Blackwater and NLEX, which is expected to play without an import after Jonathon Simmons decided to return to China.
The Bossing will parade comebacking import Shawn Glover.
Lastimosa said their reinforcement, Jalen Hudson, will be an import to watch.
"He's explosive and productive," he said. "He's a legitimate big time scorer in practices although he wants the locals to be involved as well."
The Tropang Giga will also have the services of 6-foot-7 Justin Chua—who they aquired through a recent trade—as a replacement for legitimate center JP Erram, who's recovering from a right knee operation.
Phoenix will have another returning import, Du' Vaughn Maxwell, as well as new acquisition Jayjay Alejandro and Raul Soyud.
"He's [Maxwell] a leader and a winner so he's going to be a very, very important ingredient to our team," Jarin said.