With many of their contemporaries hanging up their guitars or having shifted this mortal coil, Pinoy Rock legends Maria Cafra are not only alive and kicking in 2023 but are about to release a brand new album featuring all new material.
Gintong Musika at Panahon, Maria Cafra's third album and first since 1990's Ikalawang Yugto is the band's 50th anniversary gift to their fans.
The eight-track album features two-thirds of their original line-up of vocalist, chief songwriter, and guitarist Resty Fabunan and drummer Rolly Averilla. Bassist Raul Clemente joined the band in 2017 as he replaced Resty's brother Jun who passed away.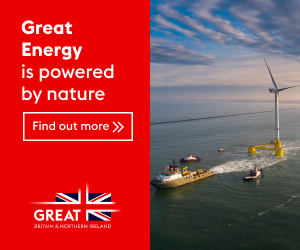 Produced by Gerry Diwa, Gintong Musika at Panahon was recorded at Studio 4149, CG Sound, and HBE Recording Studio. It was mixed and mastered by Nonie Martinez ay CG Sound and will be released on limited edition vinyl under independent label Eikon Records.
The album took more than three years to complete due to the Covid-19 pandemic and the global lockdown that ensued.
With the album looking dead in the water, a chance conversation between this writer and Fabunan following a September 2022 gig led to an inquiry about any new songs. Fabunan informed him of the mothballed project.
This writer, whose independent label Eikon Records was just getting off the ground once more, offered to resurrect the album and release it on vinyl. He further reasoned that a new album would be a great way to celebrate Maria Cafra's 50th anniversary as a band as it was founded back in 1973 in Olongapo.
The band loved the significance of the whole project and readily agreed. The balance of the unnamed album took a whirlwind three weeks to record, mix, and master.
The result is Gintong Musika at Panahon.
"Panaginip" which opens Side A is perhaps the band's hardest rocking tune and has this Wolfgang vibe.
"Amihan" is a throwback to the guitar instrumentals of yesteryear.
"Saludo sa Pinoy Rakenroler" is a tribute to the Juan dela Cruz Band, Sampaguita, and their 70s and 80s contemporaries.
"Lagi na Lang" is one of the singles from the album and has this BB King influence.
"Karamihan ng mga kanta ay naisulat noong 2016," explained Fabunan. "Akala ko hindi na matutuloy ito pero am so thankful nangyari ito at nasa plaka pa."
Fabunan was also glibly referring to Maria Cafra's second album, Ikalawang Yugto, which was only released on cassette and not on vinyl much to his dismay. One of their former record labels also released a bunch of singles of new songs that were sadly not put together as a full album.
"So dapat, ang Gintong Musika at Panahon ay fourth album pero hindi dahil sa mga seven-inch singles yung linabas sa iba namin kanta."
Despite the classic Pinoy Rock sound of the 70s not being as popular as it once was, there are still fans who clamor for the old. The recent Pinoy Superblast and Pinoy Rock Legends shows only confirm that there is still an audience and not all are Baby Boomers or from Generation X. And Maria Cafra has continued to perform the club circuit all these years.
"Bihira yung banda na umabot ng ganitong katagal," noted Averilla. "At para may plaka kami sa 50th Anniversary namin ay isang magandang regalo hindi lang sa amin pero para na rin sa fans."
Clemente, who joined the band for the Pinoy Superblast concert at the Cuneta Astrodome in 2017, was personally ecstatic. "Malimit may pagkakataon sumali ng isang classic band tulad ng Maria Cafra tapos makasama ka pa sa bagong album nila. Hindi ako makapaniwala."
"Hindi naman unfinished business ito," summed up Fabunan of the resurgence or second coming of Maria Cafra. "Hindi naman kami umalis. Ito kasi ang buhay namin – rock and roll talaga. Wala kaming ibang pwedeng gawin."
Are there any plans for a fourth album?
"Enjoy muna natin itong Gintong Musika at Panahon. Hindi pa tapos ang istoriya ng Maria Cafra."
Gintong Musika at Panahon comes in a 12-inch black vinyl in a gatefold jacket with liner notes, lyrics, and pictures. Only 300 copies were initially pressed by Eikon Records and will retail for PhP 1,800. The album launch will be held this coming February 10 at the 70s Bistro along Anonas Road in Quezon City.
EDITOR'S NOTE: Also back in 2020 at the height of the Covid-19 pandemic, Resty Fabunan appeared on BusinessMirror's SoundStrip Live and in Quarantine to perform this special version of Maria Cafra's signature song, "Kumusta Mga Kaibigan" with modified lyrics.