HE did not drink. He did not smoke. He did not take coffee.
But Benny Gopez had consistently maintained an exquisite collection of drinks. Oh, how he loved to share his spirits to his friends. The most generous host ever.
He had cigars to be either chomped or burned.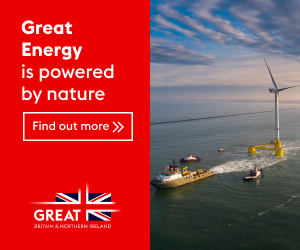 And a coffeemaker ready to percolate at anyone's bidding.
When we were in Vancouver, Canada, for the 1992 World Team Golf Championship (he was delegation head, of course), we had this after-dinner, boys-only talk at the dinner table.
But before we could begin—to the pleasant surprise of everyone—Benny pulled out two bottles of cognac. Make that Hennessy XO.
But because he didn't drink, he unwrapped another surprise: Ice-cream. Make that Haagen-Dazs.
"Ang lagay kayo lang ang magi-enjoy sa gabing ito (I need to enjoy the night, too)," he said.
He almost finished a gallon of the world's second best-selling ice-cream (behind Magnum, with Cornetto third) before we called it a night.
Historic—and a bit perilously funny—was our sojourn to the 1994 World Team Golf in Versailles, France.
In the power-point presentation to sell the Philippines in our bid to host the 1996 Golf Worlds, a local hired to operate the gadget fumbled. Benny tinkered furiously at the machine and—tadaa!—it worked.
The show highlighted the spectacular monkey-eating eagle soaring high in the sky (I wrote the script, ahem!). The narrative had bragged the fact that "this eagle can only be found in the jungles of the Philippines"—leaving the delegates from nearly 50 countries thoroughly mesmerized. To cut the long story short, we beat Taiwan, Japan and Australia in the bidding war—easily.
Later, in the press conference a day before the tournament began, Benny stunned the media by asking Tiger Woods, then the star of the US Team: "Please sign this cap as a present to my son when I go home to the Philippines?"
Tiger Woods, 19, looked Benny, 49, sternly in the eye before saying, "I do not sign autographs but for your son, Sir, I will break my vow."
Benny answered: "I owe you a debt of gratitude for the rest of my life. Thank you so much."
In the 1996 World Team Golf edition in Manila, an American media official from the US delegation tried to meddle with our Press Office affairs. I asked Benny for advice.
"Trust your instincts," he said. "I put you there because I believe in your judgment."
I threw the guy out.
"Attaboy," said Benny, the only sports official I know who called a spade a spade.
In the next 1998 World Team Golf in Santiago, Chile, the same American media dude was there, this time as Chief processor of delegate IDs.
"So, it's you again," he said to me. "And heck, as Team Captain of the Philippines, no less!"
I extended my hand. He took it.
"Peace!" he said.
"Peace!"
When Benny learned about it, he said: "To be at peace with others is to be at peace with God."
Heart failure felled Benny on January 21, the day my mother(+) was born in 1920.
Godspeed, dear Benny. You will be missed.
THAT'S IT Benny Gopez was president at different times of the nation's golf association and volleyball federation. As golf head, Benny brought the 1996 World Golf Team Championship to Manila. As volleyball chieftain, Benny brought the 2000 World Volleyball Championship to Manila. No other sports official has done both feats on the world stage.