MELBOURNE—Fifth-seeded Aryna Sabalenka defeated Belinda Bencic, 7-5, 6-2, on Monday to reach the quarterfinals of the Australian Open for the first time.
Bencic double-faulted to drop the first set, which put Sabalenka in control from that point.
No. 4-seeded Caroline Garcia faced Magda Linette later Monday for another place in the women's quarterfinals. Garcia reached the semifinals of the US Open last season but has never reached the quarterfinals in Australia.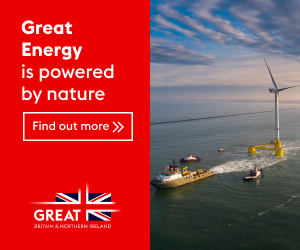 Top-seeded Iga Swiatek and No. 2 Ons Jabeur have both been eliminated, leaving No. 3 Jessica Pegula as the highest ranked women through to the final eight.
"I'm super happy with the win today," Sabalenka said. "She (Bencic) is an unbelievable player. She played so good. I'm really happy with the level today."
Sabalenka said she had worked hard on controlling her emotions during matches.
"It takes me a little while to understand that negative emotions are not going to help me on court," she said. "You just have to stay strong and believe no matter what."
Sablenka also said her fitness has improved.
"We did a lot of work in the preseason and I'm super happy that everything is working right now," she said.
Novak Djokovic faced Alex de Minaur Monday for a place in the men's quarterfinals. Djokovic is aiming for this 10th title at the Australian Open and his 22nd Grand Slam title.
The Grand Slam mark would tie him with Rafael Nadal for the most by any man.
Magda Linette, meanwhile, came from two breaks down in the first set en route to beating No. 4 Caroline Garcia 7-6 (3), 6-4 on Monday to reach her first Grand Slam quarterfinal.
She will face Karolina Pliskova, who defeated Zhang Shuai 6-0, 6-4 in another fourth-round match on Monday.
Linette was lost for words in the on- court interview after the match.
"I don't really believe it," she said. "I can't believe it, really. I don't know what happened. I'm speechless really. I don't know what to say."
Two-time Australian Open champion Victoria Azarenka, on the other hand, made it back to the quarterfinals at Melbourne Park for the first time since 2016 by beating Zhu Lin 4-6, 6-1, 6-4 in a match that began late Sunday night and ended at nearly 2:20 a.m. on Monday.
"I really focused on staying patient, staying focused on myself," said the 33-year-old Azarenka, who won the title in Australia in 2012 and 2013, "because it was very, very easy to just lose that patience, lose control, because it was very tough out there."
The third set began with six consecutive breaks of serve, before Zhu finally was the first to hold, taking a 4-3 lead.
But the 24th-seeded Azarenka grabbed the final three games. She held, then broke to go up 5-4 when Zhu put a forehand into the net.
Azarenka faced two break points while trying to serve for the victory. She managed to save both and closed it out with a cross-court forehand winner after two hours and 40 minutes of play.
"It was a bit frustrating for me, I'm not going to lie. I probably didn't show it, but I was a bit upset because, 'When is it going to turn my way?'" Azarenka said. "At one point, I had to tell myself a little bit to stop thinking (about) what she's doing, really focus on myself: 'What I can do, control? I can't control her making winners. I can't control her hitting lines or playing amazing tennis. I can play a part in not letting her play such a good tennis.'"
The result ends a career-best run for the 87th-ranked Zhu, who had lost in the first or second round in each of her previous 13 Grand Slam appearances.
"I'm really exhausted right now. I mean, I gave everything out there. I'm really proud of myself," Zhu said. "Victoria, she's a Grand Slam champion. You have to be, like, 120%, even 200%, to be able to beat her."
Azarenka will face No. 3 Jessica Pegula on Tuesday for a place in the semifinals.
Pegula eliminated 2021 French Open champion Barbora Krejcikova 7-5, 6-2 on Sunday.
"She's a great friend of mine. I absolutely adore her," Azarenka said about Pegula. "We have really tough battles every single time. We practice with each other. There's going to be no surprises, absolutely."
Image credits: AP