From the start, at the peak of Sugarfree in the early 2000s, lead vocalist Ebe Dancel never imagined celebrating a 20th anniversary of their first album. It was only when a friend reminded him of it that he realized "Sa Wakas" is going to be two decades old, which has now become an OPM classic that every generation—even the young ones—are familiar with.
With how times have quickly passed, Ebe admitted that he did not realize their freshman album is turning 20 this year. "Sometimes, you have to stop counting," he remarks.
He talked to the rock band's drummer Mitch Singson, and from there, they started planning to do a show for its 20th anniversary.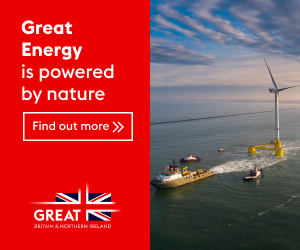 Ebe initially wanted a "small" show, which he described as "tayo tayo lang." But along the way of planning, everything snowballed and both members are now set to perform at Mandala Park on January 28.
Asked what Ebe looks forward to that day, he said, "Just seeing the fans of that album again."
He shared that long-time fans of Sugarfree, which he is friends with on Facebook, have already messaged him and expressed excitement towards the show. "The line-up is fantastic, all of them are friends of mine so we're looking forward to playing again," he said.
But more than everything else, he looks forward to performing again on the stage alongside Mitch. He enthused, "Mitch is performing also so that one, I'm looking forward to that."
Describing how things are going now, Ebe said, "Things are very good now. I don't know yet because we haven't rehearsed so I don't know how Mitch wants to do this part and I'm gonna follow his lead na lang."
"It's going to be more of reminiscing," Ebe hints.
Asked on the set-list, he said, "As much as I prefer playing the new songs these days, parang promise ko 'yon sa Sugarfree fans [that] just for one night puro old hits 'yung tutugtugin ko."
The Itchyworms, Cheats, and Johnoy Danao are also set to perform on that day as guests.
Long-term effects of "Burnout"
"Burnout" is one of the most popular songs of Sugarfree, garnering around 18 million streams on Spotify as of writing. Even before the era of online-streaming platforms, the iconic song has become a staple in 2000s OPM rock.
Since Johnoy and Ebe, alongside Bullet Dumas, translated a much more melancholic version of "Burnout" which gained popularity since its release a few years ago, Soundstrip asked if he would be singing the song with Johnoy at the event.
"I don't think so," Ebe answered. He revealed that Johnoy has his own set, and Ebe has his own.
However, Ebe hints a possibility, saying, "Pero kasi kapag nagkakatuwaan na, ganoon naman kasi dati, kung sino sino lang 'yung gusto mong aakyat tas kakanta. I would like to believe na same vibe pa rin [na] parang freedom bar."
"We'll see, we'll see," Ebe enthused.
"Burnout," after all, is the song highly demanded by the fans that Ebe recognizes. He also looks forward to playing the song in front of his fans.
He said, "I think 'Burnout' has such an effect on people, like the moment they hear the guitar sound, then like for me I've been performing it for what, 23, 24 years already? And then it's like you're hearing it for the first time or for the first time in a long time."
"I think that will never get old, especially that intro part," Ebe reflects on "Burnout."
Sa Wakas: 20th Anniversary Celebration will take place at 123 Block, Mandala Park, Shaw Blvd., on January 28 from 4:30PM onwards.