Photos by Adriane Tobias, CFNR-UPLB
Rafflesia, the world's largest flower, is on the brink of extinction, and saving the species will require the formulation of a national framework for conserving this unique species and its habitat across the Philippines
Known for its rich biological diversity, the Philippines is known to host a wide variety of rare animals and plant species.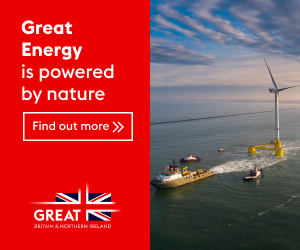 Among them is Rafflesia. It is famous for producing the world's largest flowers that can only be found in tropical forests of Southeast Asia, particularly in the Philippines, Indonesia, Malaysia, Brunei and Thailand.
There are 41 Rafflesia species known globally, with flower sizes ranging from 6 centimeters to more than a meter across. On record, there are only 13 known different species of Rafflesia.
Rafflesia research
Adriane Tobias, a teaching associate at the Department of Forest Biological Sciences, College of Forestry and Natural Resources (CFNR) at the University of the Philippines Los Baños (UPLB), the Philippines has emerged as an important center of its diversity, with 15 species, not 13, as described to date so far.
Tobias, a BS Forestry graduate at UPLB, as part of his thesis for a postgraduate degree in forestry, studied Rafflesia in the Philippines in 2021.
The study's output was published as a USAID Research Brief titled, "Taxonomic Study and Conservation Assessments of Rafflesia in the Philippines." His coauthors were Chris J. Thorogood, Inocencio Buot Jr., Lerma S.J. Maldia and Pastor Malabrigo, Jr.
"With a number of relatively recent species discoveries, the Philippines has emerged in the past two decades as an important center of diversity for Rafflesia," the paper said.
However, most of the country's Rafflesia species are "on the edge of extinction."
The study sought to build a national strategic framework and action plan to conserve Philippine Rafflesia species using science-based data. Through these efforts, researchers also hope to promote a greater appreciation for plants and the great need to conserve them.
Easily recognizable
The paper said that with its singular appearance and distinction as the world's largest flower, plants belonging to the genus Rafflesia are among the more easily recognizable in the world.
However, as in the case of all plants, Rafflesia conservation efforts often receive far less attention compared to charismatic animal species, such as large mammals or visually striking birds.
"People must understand that plant conservation does not strictly refer to preventing plant extinction. It matters for the promotion of environmental health and, most importantly, human health. In the case of Rafflesia, it is also important to highlight their interconnectedness to the ecosystem," the authors pointed out.
Threatened, pollinator magnet
According to the paper, Rafflesia is composed of species that are exclusively holoparasitic to a Tetrastigma vine from the grape family.
"They also mimic the smell and appearance of rotten flesh to attract flies as their pollinators," the authors said, which made the flower become known as "corpse flower."
"Rafflesia's intimate connection to their host and pollinators shows how a plant is very dependent on its habitat and various organisms in an ecosystem. Hence, protecting Rafflesia means protecting their hosts, pollinators and habitat," the authors explained.
In coming up with the paper, the authors conducted a comprehensive taxonomic examination and collated the best available information on the country's Rafflesia.
In the process they recognized 15 species in the Philippines, all of which are endemic or can only be found in the country.
"Applying IUCN [International Union for Conservation of Nature] Red List Categories and Criteria, it was determined that all of these species are threatened, with 10 species assessed at the highest threat category of Critically Endangered," the study said.
The study proposed a holistic framework and identified priority actions to push the conservation of these iconic blooms.
Tobias said he is pursuing another research focusing on four aspects, namely, species diversity, extinction risk, awareness campaign and future research focus.
There are existing and future collaborative projects, especially between Oxford Botanic Garden and Arboretum through Dr. Chris Thorogood and CFNR-UPLB through Prof. Pastor L. Malabrigo, Tobias said.
"Results of the study will finally provide the basis for formulating a national framework in conserving our Rafflesia and their habitats across the Philippine archipelago," he told the BusinessMirror via Messenger on January 18.
Rafflesia's richness
According to Tobias, the number of species known in the Philippines is still debatable.
He said depending on the taxonomic treatment, the Philippines has 13 to 15 species, which hampers setting up conservation actions for the Philippines' species.
Tobias believes Rafflesia banaoana from Cordillera is unique and should be treated at species rank and, therefore, should be separate from Rafflesia leonardi which can be found in Sierra Madre.
A paper he co-authored about the reinstatement of Rafflesia banaoana is still in review for publication.
"Furthermore, we found putative new species in Luzon, thus, emphasizing the need for more field surveys and explorations," he said.
Identifying conservation priorities
According to Tobias, while taxonomy gives species a name, extinction risk assessment of Rafflesia species is crucial in identifying conservation priorities.
In fact, he said following the IUCN standards, all Philippine species of Rafflesia are mostly Critically Endangered.
"These are species with restricted distribution range or occurring only in a very small habitat," he said.
Conserving not just the plant
Tobias said people see plants as just a background of the planet.
"Rafflesia, being unique for producing the biggest flowers and for having no leaves and stem, can be a good representative of flowering plants," he said
This iconic yet enigmatic holoparasite can be used to catch the attention of policy-makers and government officials to once and for all act toward the conservation of the country's plants and forests, he added.
Knowing that Rafflesia species are at great risk of extinction, their occurrence in nationally proclaimed protected areas adds more conservation value to the sites, he said.
"Rafflesia can be used as trigger species to strengthen conservation efforts in protected areas. Such species are important for setting conservation priorities," he said.
Policy recommendation
In general, he and his group believe there should be a conservation program in place, especially for Rafflesia, which is endemic to the Philippines.
However, he said funding always serves as a hindrance.
"It's high time for the Philippine government to protect and conserve our biodiversity, our rich natural treasure!"
"It's ironic to think that the Philippines, being one of the hottest biodiversity hotspots and a megadiverse country, has no law enacted except for the Nipas [National Integrated Protected Areas System] Act," he lamented.
He said a law or a national program for the protection and conservation of Rafflesia is needed.
High species diversity
Theresa Mundita S. Lim, executive director of the Asean Centre for Biodiversity (ACB), said the Philippines has a high Rafflesia species diversity considering that there are currently only 41 species of the plant in the world, and all found in Southeast Asia.
"However, as of now, it is Indonesia that has the highest number of species, at 17," Lim told the BusinessMirror in an interview.
She disclosed that the Philippines, however, has the distinction of being host to the "smallest of the biggest flower in the world, R. consueloae, first sighted in Pantabangan in Nueva Ecija.
According to Lim, if the report is to be believed that there are 15, and not just 13 Rafflesia species in the Philippines, an increasing number of species discoveries "is always a welcome occasion," as this indicates that the Philippines "is increasingly having a better understanding of the biological resources we have."
Harnessing benefits of biodiversity
"If we have a good inventory and awareness of them, we will be able to determine how to harness them to benefit our people and our economies," she said.
She cited for instance that Rafflesia blooms have become tourist attractions, "therefore, if we know when these flowers bloom in our Asean Heritage Parks this information can be used to promote nature tourism in protected areas and bring in added revenues if sustainably managed."
Lim said some species of Rafflesia have also been recorded to have wound-healing properties, and so perhaps there can be substances in Rafflesia plants that can be tapped later for pharmaceuticals and nature-based remedies.
Image credits: Adriane Tobias, CFNR-UPLB