THE DAWN – "Earth"
In a private message, The Dawn guitarist Francis "Kiko" Reyes told Soundstrip, "Our latest song "Earth" came from a more somber place; Jett (Pangan) and I talked about how weirdly messed-up the world had become, politically and socially, even before the pandemic. Covid obviously amplified paranoia and distrust further.
"Jett had a vocal melody and some scratch lyrics for verses," Kiko added, "He wanted the guitar to shadow the melody. He sang the verse during one of our semi-drunken online meetings and I plugged in my guitar. We both agreed it should be an in-your-face unapologetically rocked-out heavy angry guitar tune."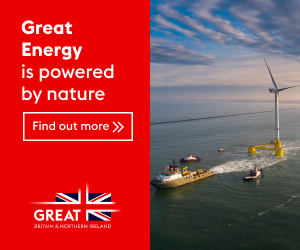 FERVID – "Ziggy Wannabe"
Fervid is a rising rock band from Legazpi City and their remarkable song "Ziggy Wannabe" is the second single off their recently released debut album. Mainman John Fervid said, "In this song, I intended to depict the story of a young boy whose spirit is profoundly influenced by Ziggy Stardust and who, like Ziggy Stardust, aspires to become a rock star when he grows up."
For the band, the song is an anthem for all the young dudes who are enthusiastic and determined enough to achieve their ambitions. No wonder, it's one of most popular songs in their live performances.
KYLE JULIANO – "Everything You Do"
Kyle Juliano is once again ready to melt his listeners' hearts with his latest single "Everything You Do". Produced by Mr. Ito Rapadas, Kyle's rendition of the 2006 OPM hit song thrives in swooning beat and rhythm. It showcases Kyle's remarkable vocal chops while staying true to the song's genuinely romantic lyricism.
Supporting the release is a romantic music video starring Kyle himself and TikTok content creator Andrea So as his leading lady. The four-minute visual is a moving depiction of romantic love.
TIMBA – "Gitara"
Formerly known as Tim Bautista, Timba has just released a new single titled "Gitara," an R&B/hip hop song about serenading women (harana). Timba said, "My song is raw, edgy and seductive as opposed to a traditional harana because of the melodic R&B/rap flow and urban feel. In the beginning of the second verse, I even sample the line "Uso pa ba ang harana?" from Parokya Ni Edgar's most memorable song "Harana."
The "Gitara" singer is known for his diverse vocal range ability and crowd rocking stage presence. He has quickly grown into one of Sydney, Australia's most entertaining performers with live renditions of his original music.

JASON MARVIN – "Oras"
Filipino singer-songwriter Jason Marvin starts 2023 with the release of his new single "Oras." Brimming with lush, gentle arrangements and laid-back vocals, the piano-driven ballad finds the Cornerstone Entertainment artist traveling back in time in an attempt to amend a romantic relationship. The song also touches on the idea of admitting one's mistakes and using it as motivation to become a better person.
Directed by King Bingcang and written by Jason himself, the accompanying music video conveys the essence of the lyrics. It stars social media influencer Albert Nicolas as a time traveler trying to win back the love of his life portrayed by up-and-coming actress Roxie Smith.
JORDY ALEJANDRO – "Contemplate"
The new release "Contemplate" is a fresh fusion of melodic pop melodies guitar solos and hooks, with an underlying infectious funk beat. While being undeniably catchy, the song is at once a provocative statement about how when we are alone, our minds tend to overthink situations,.
Singer songwriter Jordy said that the funky beat and edgy lyrics will have listeners feeling excited and locked in, while singing and dancing along. The lyrics supply added punch with "Everything's just a big deal in your head/But only when there' time to care about it."