PROFESSOR Steve Smith, United Kingdom's (UK) International Education Champion, was recently in the Philippines as part of his visit to Southeast Asia.
While in town, Smith highlighted the importance of education cooperation between the UK and the Philippines. He met with officials of the Department of Education, Commission on Higher Education, and the Technical Education and Skills Development Authority, to discuss the potential partnerships of the two countries.
They agreed to do several key strands of collaborative work. These include apprenticeship and standards for vocational careers, joint tertiary transnational degrees to cater to upcoming and green industries of the Philippines, teacher training and upskilling particularly to improve remote-learning capacity as well as teaching employable skills for future industries, and education technology (edtech) to improve hybrid learning.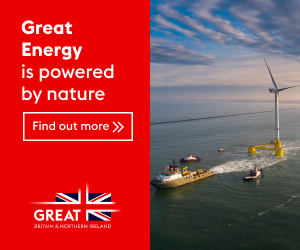 "During my visit I have met an extraordinary range of people, which has increased my understanding of the best way forward for linking the UK and the Philippines. With the British Embassy and British Council, we hope to build on the existing links with…key education actors in the Philippines through the deepening of partnerships and forming of new ones," Smith shared. "The links…benefit both countries, seen in the development of partnerships, joint degrees and exchanges. Education really is one of the very strongest ways of linking societies."
"UK-Philippines [tie-ups in Transnational Education, Chevening scholarships, technical education and in edtech are making a real difference in the lives of Filipinos]," Ambassador Laure Beaufils said. "I am delighted with the results we are seeing, and our joint commitment to take this to the next level. This is at the heart of the strong people-to-people links between [our countries]."
Smith also met with the Asian Development Bank to explore ways UK's expertise on skilled labor-force development can supplement the bank's current flagship projects in infrastructure and green initiatives.
His meetings included a session with the Philippine Railways Institute to discuss further support to help develop the skilled workers required to construct, operate, and maintain the future extensive Philippine rail lines. A gathering with transnational education partner-universities to discuss further potential partnerships in joint degrees also transpired.
The British professor also dined with business leaders for education to reinforce the UK's intent to continue working with them, and further develop regional partnerships.
His visit concluded with the launch of Alumni UK, a network of Filipino graduates who have attended at least one semester of study in his country. Alumni of various British universities—some of whom were Chevening scholars, Newton fellows, and Transnational Education scholars participated in the launch.