WE who exalt ourselves in youth shall be humbled later in life.
This is the unwritten law in the life of every man or woman who reaches the age 60 and beyond. Wealthy or poor, privileged or underprivileged, beautiful or ugly, celebrity or unknown, sooner or later we will be subjected to a medical crucible where the most private parts of the body are scrutinized and nothing can be hidden. Not just one time but many times.
Being made to take off one's clothes, including underwear in the presence of an assistant or a nurse can be the most un-dignifying act that any individual is asked to do. Nothing is off-limits as you get poked, touched and groped, with your silent acquiescence.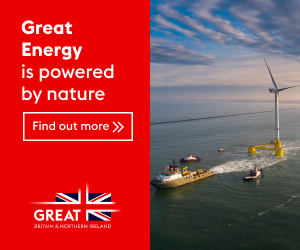 Have you undergone a hemorrhoid operation? Did you go through a procedure called the barium enema? Have you bent over for a proctoscopy? Have you had an endoscopy or colonoscopy? Or mammography? How about a 2-D echography? Or ultrasonography of your heart, kidneys, bladder, pancreas and other internal organs? Has a urinary catheter ever been inserted into your urethra?
If you have undergone this experience, then welcome to the Club of the Extremely Shamed and Humiliated. It's a standard rite of passage for old men and women alike as we get to the point of reckoning, confronting an assortment of health issues in our senior years. It's the price we pay for an extended lease on life we now enjoy beyond our expiry date.
No wonder, many old folks have to be dragged to the hospital, kicking and screaming in protest. Forced to see a doctor, some old timers withhold information because it will lead to tests and God forbid, hospitalization.
For them, there's nothing hospitable about a hospital. It's not a place of healing, but a torture chamber, where severe mental or physical suffering is inflicted.
There are old folks who are "delicate" or modest. A lot of them are old ladies and even men who don't like exposing their bodies to strange people—even in an emergency. Imagine how it feels for a "never been touched" spinster, totally naked underneath a flimsy hospital gown, to have her body hair shaved in a brightly lighted room before an operation.
Don't laugh but there are those who are so self-conscious and proper that they take a shower first before going to a hospital. One woman has been overheard to say that she needs to wear clean good underwear every day in case of an accident and she needs to be rushed to a hospital.
But the feeling can be mutual. Medical people, too, experience embarrassment at encountering the variety of "shocking" "nauseating" and "shameful" stuff exposed in the course of these medical procedures. They may feign to be quite nonchalant or blasé about the handling of naked old patients but have you listened to them talk to each other, away from their patients? Indeed no one is a hero or celebrity to a nurse or doctor behind the closed doors or curtains of an examination clinic.
It makes me wonder why my friends brag about their sons and daughters who are into medicine or nursing. It's a thankless job from my point of view. It's not fun seeing and handling sagging flatulent bodies in varying degrees of entropy. It's not easy to touch the personal parts of bodies of total strangers—and not throw up sometimes. You need to have special nerves to work on people and do intimate things to them without acting nervous or embarrassed. How do you deal with old patients who are terrified of having anyone do "things" to their bodies?
Maybe we—healthcare professionals and patients—should start a serious and realistic conversation on the management of shame and humiliation in medical encounters and practices. Is there a way we can openly and honestly talk about these issues to help diminish the "shameful" experience for both patients and medical professionals?
Perhaps the most ironic thing about these dehumanizing medical procedures is the fact that we agree to these procedures, and so they are not being done against our will.
As one of my friends colorfully described the diagnostic procedure for his prostate problem: "It's like molestation but with consent."
As we stand or lie there naked and helpless, the least we can expect is greater sensitivity to the privacy of the body during medical procedures and more respectful doctor/nurse-patient interactions.
Thus, is it too much to ask healthcare professionals to be more considerate, to be mindful that patients are feeling, breathing people—they were before they came in to have a procedure and they are still people while they are having a medical procedure?
Maybe they should ask: "What if I was being asked to bend over so a finger can be inserted up my anus? What if I am the one lying on this table—how would I want someone to treat me?"
Actually, that was the point of a film I once watched about an arrogant, unsympathetic cancer specialist who one day was diagnosed with cancer. In a reversal of roles, he became the patient experiencing the callous ways of his fellow medical professionals.
It has been established in some studies that "undignified care can have unfavorable impact on the patient's recovery such as leading to depression and loss of will to live."
This is why even as we give importance to enhancing the quality of health care, we also must promote a culture of respect in our healthcare world.
Can old folks expect a little more dignity in care, which simply means being treated in a way that is respectful of them and as valued individuals? Which means being sensitive about modesty and privacy or not leaving them unattended or ignored. Which means not making jokes about the patient even if you think they are out of earshot. Which means answering the patient honestly and taking time to listen to his or her concerns.
We know at this period in our lives, we seniors have no choice but to bear the unbearable indignities of medical treatment. Help us make it through the experience as gently as possible, so we can keep the little self-respect that we still have.