WHEN openly queer social media celebrity Sassa Gurl was named the calendar girl for a well-known liquor brand in 2022, the move was met with a lot of positive reactions online but the decision was not without its bashers. The brand saw it as opportunity.
The brand, White Castle Whisky, is known for its TVC showing a beautiful woman in a red bikini riding a horse on the shore of a beach. The brand always hired the hottest and most conventionally beautiful sexy stars as White Castle girls, which have included Cristina Gonzales, Carmi Martin, and Lorna Tolentino.
"It [taking on Sassa Gurl as White Castle calendar girl] gave us access to a new market, the LGBTQIA community, and it strengthened our social media assets because of Sassa Gurl's followers and fans are people who are always online, either on Twitter and TikTok. That's a big deal for an old brand like White Castle, which previously had the reputation of the whiskey that dads drink. We wanted to keep the name but appeal to a younger generation so if you go to our Facebook page, you'll see a lot of memes. We tackle current issues. You need to be fast. Sassa Gurl was instrumental in giving us content that was relevant," Brandon Jon Limpe Aw, vice president for administration at Destileria Limtuaco & Co. Inc., makers of White Castle Whisky.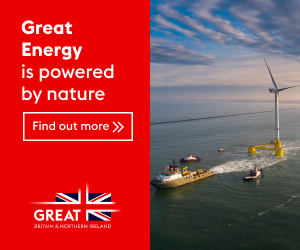 At the time, some industry insiders and observers said Sassa Gurl would be White Castle's downfall.
"The sales showed us that Sassa Gurl helped the brand in terms of sales. The bashers who said Sassa Gurl would kill the brand were wrong. We made the right choice," said Brandon.
White Castle Whisky also broke tradition for their 2021 calendar, when they chose YouTuber Ninong Ry as their first calendar boy.
"We weren't looking to take ourselves too seriously at the time. Coming from the pandemic and working with our tagline 'Dapat Light Lang,' we decided that we should feature someone that had also persevered and created a following during the pandemic," said Aaron James Limpe Aw, executive vice president of Destileria Limtuaco. "Ninong Ry created some content for us during the year and we thought why not support those who supported us."
"We try to stay relevant in the market. Our market 40 years ago has moved on. Our new market has different interests, so we try to keep up with content that's relevant to them," said Olivia Limpe-Aw, CEO of Destileria Limtuaco.
"Sexy calendars have become a contentious concept. The featured beauty standards have been deemed unrealistic and not representative of the everyday female," she added.
Destileria Limtuaco & Co., Inc. marks the 60th anniversary of White Castle Whisky with Ria Atayde as its 2023 White Castle Whisky Girl.
"I am grateful to White Castle for showing that big girls can. I am honored to be chosen as a White Castle Whisky Girl as the brand allows and supports me in my advocacy to empower each and every woman to embrace her femininity and celebrate her body. Beauty goes in all forms and sizes. You can be wholesome and sexy. You don't have to show more skin to be sexy. You just have to show your confidence," said Atayde.
While I am elated that those who belong to groups that were previously marginalized by society are now recognized and included in campaigns like this one (kudos to Destileria Limtuaco), I still wish for more representation and the normalization of hiring a big girl or an openly queer person for campaigns that previously excluded them. I also wish people wouldn't say things like "buti naman kahit mataba siya nasali siya [it's a good thing a fat girl like her was included]." I remember a classmate telling me before (after a teacher had said I was fat), "If the first thing you see in a person is her being fat or thin, then something is wrong with you. Because have you not noticed the person's smile or eyes or hands? Why did you just focus on weight?"
We have come a long way from the dark days but women and LGBTQIA still can't walk freely or take public transportation without being heckled or catcalled, and they still can't post pictures on social media without being harassed for the way they look. But we will get there, eventually.
Image credits: Destilera Limtuaco, Destileria Limtuaco