EFG International AG plans to expand in Asia with the help of former Banque Pictet & Cie partner Boris Collardi, CEO Giorgio Pradelli said.
Collardi, a board member representing the Latsis family, the largest shareholder of the Swiss wealth manager, has a role in advising on the bank's growth, according to Pradelli. The private banker, who abruptly exited Pictet in 2021, bought a roughly 3.5 percent stake in EFG from Spiro J. Latsis last year.
The Zurich-based firm has several hundred million Swiss francs of excess capital for deals, Pradelli said in an interview in Singapore. Targets will be in key markets that include the city state, Hong Kong, as well as London and Europe, which are also among the areas where the bank plans to add headcount, he said.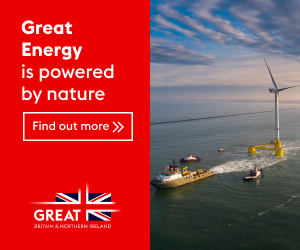 "If we could do acquisitions in Singapore or Hong Kong, we'd love to do that," said Pradelli.
EFG, established in 1995 by the Greek billionaire family, is among international wealth firms competing to expand market share in Asia. It ranks 20th among wealth firms by assets in Asia excluding China, trailing the largest in the region UBS Group AG and Credit Suisse Group AG, according to a league table by Asian Private Banker.
Still, EFG has been building with deals such as Swiss private bank BSI in 2016 and Australia's Shaw and Partners more recently.
Sparked investigations
COLLARDI has been to Hong Kong this year. His connections, which also include clients in Asia, have been helpful to the bank, said Albert Chiu, head of EFG's Asia-Pacific operations.
As Julius Baer CEO, Collardi led a period of breakneck expansion through nearly a dozen acquisitions and joint ventures. That later sparked investigations into how well the bank vetted its clients and monitored their business activities. In 2018, he became the first outsider in almost two decades to join Pictet as a partner.
Under the current 3-year plan ending 2025, EFG plans to hire 50 to 70 bankers per year globally, Pradelli said. The bank is targeting senior ones handling large amounts of client assets.
Asia is a strategic priority for the bank, newly appointed Chairman Alex Classen, who headed the Swiss private banking operations of HSBC Holdings Plc until last year, said in the interview.
Classen and Collardi were elected to the board in October, marking a change in direction that adds experienced private bankers as the bank plans for growth, Pradelli said.
Image credits: Bloomberg