THE Finance Department and the French Development Agency (AFD) have activated a policy-based loan to help the Philippines scale-up efforts in mitigating and adapting to climate change.
The formal exchange of related documents took place on December 29, 2022.
The AFD and the Asian Development Bank support the Philippines's ambitions to amplify its climate action with a combined policy-based loan equal to €390 million, including €150 million mobilized by the former, in addition to the $250-million credit from ADB signed on June 1, 2022. Such will seek to bolster the country's achievement of its nationally determined contribution (NDC), as well as efforts to transform vulnerable sectors into resilient, low-carbon economies.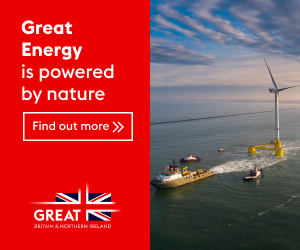 "France remains, more than ever, engaged in a race against time for the preservation of our planet, and the fight against the climate crisis that becomes a concrete and devastating reality in the Philippines," said Ambassador Michèle Boccoz. "In this fight for justice and solidarity, France is taking its full part. It will devote €6 billion each year, until 2025, to help developing countries, including the Philippines, finance their transition, and cope with climate disasters."
According to the French Embassy, the new program is an example of the parties' joint commitment. More specific, it will support public reforms aimed at setting up planning and financing systems to strengthen climate action, boost the resilience of populations to climate change's growing impacts, as well as reduce greenhouse-gas emissions by deploying renewable energies, improving energy efficiency, and deploying sustainable transport.
"As a country vulnerable to climate change impacts…the Philippines is committed to concrete climate actions, with the [goal of helping the most vulnerable reverse the negative] effects," shared finance chief Benjamin Diokno. "Considerable efforts will be made to allocate around 8.72 percent of the 2023 budget for programs related to climate-change mitigation and adaptation to meet its own NDC targets without sacrificing the need for developing."
"Since the Paris Agreement the AFD Group has provided €30 billion in climate finance, including €7 billion for adaptation," said AFD Country Director Bénédicte Gazon. "In the Philippines, climate action is at the heart of [our] activities. This new loan program follows a [prior €250-million adaptation program loan mobilized at the end of 2021 to reduce risks] of natural disasters at the local level."
The embassy disclosed that the Philippines is one of the most vulnerable countries to climate change, which is ranked fourth as the most affected by extreme weather events between 2000 and 2019. In addition to their direct impacts on people, it said the economic consequences of these disasters will cost the country more than $3.5 billion a year by 2040.
While the local economy struggles to recover post-pandemic, the Philippines has adopted a key climate-action scheme moving to adaptation and mitigation when the country forwarded its first NDC in the 2021 Conference of the Parties, or COP 26.
Image credits: French Embassy