Abdominal pain, constitutional symptoms such as weight loss, weakness, and loss of appetite are warning signals of liver cancer. An abdominal mass or an enlarged liver can also be noted, the Department of Health (DOH) said.
January is Liver Cancer and Viral Hepatitis Awareness and Prevention Month in the Philippines. Liver cancer is the third leading sites for both sexes. It ranked second among males and ninth among females.
During the "Philippine College of Physicians' (PCP) Health Forum: Disease Burden of Liver Cancer in the Philippines and its Treatment," Dr. Wendell Espinosa, Vice President, Hepatology Society of the Philippines, said that it is estimated that all countries in Asia will have an increase in new cases of liver cancer from 2020 to 2040.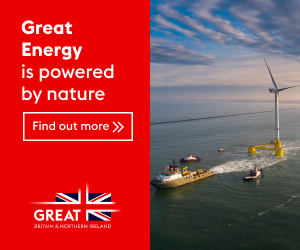 It is estimated that in 2040, the Philippines will have over 80 percent of new cases of liver cancer, Dr. Espinosa said.
Disease burden of hepatitis
The PCP noted that in spite of the Hepatitis vaccination initiative under the Expanded Program of Immunization (EPI) of the DOH, public health education on Universal Precaution for Infection, and the availability of diagnostic modalities for screening and detection of pre-cirrhosis conditions like ultrasound to detect fatty liver, "we are still faced with the disease burden of viral hepatitis and liver cancer."
Studies point to a causal relationship between Hepatitis B virus carrier state and liver cancer.
Primary Liver Cancer is much more common in countries where HBV carriers are prevalent, such as the Philippines and other Southeast Asian countries, as compared to most developed countries where Hepatitis B is less prevalent.
Hepatitis C infection, though less prevalent, can also lead to liver cancer.
Other factors implicated are heavy alcohol consumption, prolonged heavy intake of aflatoxin and other chemical carcinogens.
Emphasis should be towards prevention, by lowering the prevalence of Hepatitis B through infant vaccination and improving sanitation nationwide, the DOH said.
Treatment
Unfortunately, the DOH said, there is no efficient early detection method for liver cancer.
For the occasional patient seen in an early stage, surgery can be curative.
On the other hand, for the majority of cases, who are usually seen in an incurable stage, judicious and cost-effective palliative care can provide an acceptable quality of life.
Image credits: Skypixel -Dreamstime.com