CATS Motors Inc., a major distributor of luxury vehicles in the Philippines, said sales of its products remain strong despite rising inflation.
Francis Jonathan C. Ang, CATS director and COO of Mercedes-Benz, said while "inflation has definitely pushed prices up pretty significantly for cars in the last year, overall lack of supply has also made the availability of cars difficult and because of that, that cross between supply and demand, I think that we still continue to do pretty well in terms of sales."
While he did not disclose figures, Ang said the luxury vehicle distributor has captured 35 percent of the luxury brand market in the Philippines in 2022.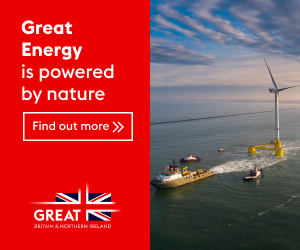 "Majority of the brands that we operate in form part of the luxury premium or niche so sometimes it's difficult for me to give a figure because what we do internally is we really subdivide the market very deeply and different areas of the market," Ang told reporters in an interview following a press briefing on CATS Motors' joint venture agreement with Inchcape in Taguig City on Wednesday.
The company has been selling Mercedes-Benz, Chrysler, Jeep, Dodge and Ram in the Philippines since 2004. It expanded its product line in 2017 with the addition of Jaguar and Land Rover. It also has dealerships for Mazda and Harley Davidson Motorcycles.
Ang did not give a sales forecast for 2023. He said, however, that the company is bringing in "several new models" this year.
Meanwhile, Ang, who's also the COO of Mercedes-Benz, said the premium German car brand ranked number 1 in the luxury segment prior to the pandemic. However, because of supply issues, Ang said the demand for the car brand has outstripped supply in the last three years.
"We've had difficulty supplying (cars) to a lot of the customers and we have a very long waiting list."
He said supply chain is the culprit behind the backlog, adding that this is already "above and beyond" just the topic of semiconductors as component manufacturers are struggling to ramp up global supply.
During the event, Inchcape, a major multi-brand global automotive distributor announced an agreement to enter into a joint venture with CATS Group of Companies, including the acquisition by Inchcape of a controlling stake in CATS.
According to a statement released by CATS Motors on Tuesday, the deal is expected to close in the second half with the Ang family retaining 40 percent of the company.
"We are very pleased to be entering the new and strategically important market of the Philippines through the acquisition of a controlling stake in CATS' Philippine operations. As the leading luxury vehicle distributor in the market, CATS has excellent OEM relationships, and we look forward to working with them and the Ang family to drive the business forward," Ruslan Kinebas, Inchcape's Asia Pacific CEO said.
For his part, Felix R. Ang, Founder of CATS Group of Companies said his company looks forward to "leveraging Inchcape's leadership in digital and data to further build our distinctive market position through the provision of best in class customer service."