THE rise in prices of food and other commodities may be more pronounced in regions outside Metro Manila making it necessary to monitor these conditions for the country's price and financial stability, according to the Bangko Sentral ng Pilipinas (BSP).
In the 4th Regional Macroeconomic Conference Series (RMCS) South Luzon, BSP Governor Felipe M. Medalla said the central bank "cannot overlook" regional or local developments.
"Developments at the regional level also inform the way we carry out our first and second pillars—price stability and financial stability," Medalla said. "It would be remiss for the central bank to overlook such nuances and differences across regions to inform its policies."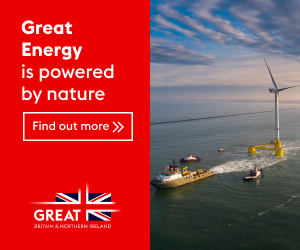 In a presentation on Wednesday, BSP Department of Economic Research Acting Director Roselle Manalo said the growth of regions such as Calabarzon and Bicol are well-supported given the positive overall business confidence.
This confidence is driven by the continued reopening of the country, including Calabarzon and the Bicol region which will ensure the continued recovery of local businesses.
However, firms are less optimistic when it comes to consumption spending and enrollment rates mainly due to rising prices as well as higher interest rates.
"The firms' concerns for being less optimistic are indeed grounded. Inflation remains elevated across the country," Manalo said. "The expected upside risks stemmed from first elevated food prices due to higher fertilizer costs and supply chain constraints. We continue to see that and on the domestic front."
Manalo also said trade restrictions and weather disturbances could increase the prices of fruits and vegetables while higher sugar prices, petitions for transport fare and wage hikes this year could also increase inflation.
She said second-round effects, if left unchecked, could set in and "turn price increases into a vicious cycle" that could increase inflation further. Manalo said this is the reason for BSP's efforts to continue taming inflation by tightening monetary policy.
However, the BSP believes this is only temporary. The central bank maintained its stance that inflation will remain elevated only in the first semester of 2023 and gradually decelerate in the second semester.
"So by quarter three, that's the only time we'll see inflation revert within the 2 to 4 percent target range before settling close to the lower end of quarter four in 2023. And in the first quarter of 2024," Manalo said.
"By taming inflation through policy rate tightening the BSP contributes to ensuring sustainable economic recovery and improving the standard of living for all Filipinos," she added.
Earlier, BSP said it intends to continue raising interest rates as a precaution against the second-round effects of inflation.
Medalla said inflation is still expected to be within target by the third quarter and will be closer to 2 percent rather than 3 percent by late 2023 or early 2024.
Based on the recent charts he reviewed, Medalla said inflation expectations are building up and that sectors that have very little inputs, such as services, have become expensive.
Medalla said raising interest rates by another 25 or 50 basis points would serve as "insurance" to keep high inflation at bay. He added that if, later on, the interest rates were not needed, the BSP could easily roll back the rates.
The BSP governor said the central bank would face more difficulties if it did not raise interest rates when such was warranted. This, he said, would be more dangerous for the economy.