CONSTRUCTION supplies and home improvement retailer Wilcon Depot has partnered with Converge ICT Solutions, Inc. in order to adapt to the working environment under the new normal and become a more innovative retailer amid the digitalization.
By tapping the latter's Direct Internet Access (DIA), it helps secures the merchandizer to constantly be on top of its position in the country with the ensuing Covid-19 pandemic.
This enterprise-grade product of Converge makes sure that the company could maintain the smooth flow of operations and keep on providing excellent service to its customers.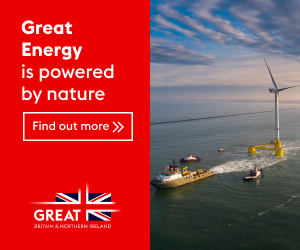 The DIA granted Wilcon Depot a well-orchestrated operational process of virtual video conferences between different departments, comprehensive data sharing, and coordinated logistical communication to guarantee continuous business productivity.
"The IT [information technology] infrastructure is very important to any growing company. Especially for us as a retailer, we need data very quickly. We need the data to be consolidated back at our head office," said Lorraine Belo-Cincochan, president and chief executive officer of Wilcon Depot.
"And we need data to be consistent and available to our teams so we can make proper decisions. Operationally, we cannot run our costs, we cannot run our systems without connectivity," he added.
For the majority of its branches, Wilcon Depot is now subscribed to the Converge iBiz product, a pure fiber internet plan created to provide businesses with quality connections at an affordable cost.
As the it evolves and grows with a need for more bandwidth, it works hand-in-hand with Converge as it transitions from iBiz to flexiBIZ—a business-grade connectivity solution designed for maximum efficiency during daytime business peak hours.
"We needed to have stable connectivity when we realized that video conferencing is here to stay for a while. One of the things that we are looking into is upgrading our connectivity. Not just in the head office because people worked from home, but we also needed to communicate with our branches. When we reopened, we amped up our bandwidth because we offered our Browse Call Collect service on Viber. It's still available today and Converge helped us make it possible. We couldn't have done it with the existing bandwidth that we had before Covid," Belo-Cincochan noted.
Direct Internet Access—Time of Day, an innovative and different kind of product from Converge, bolsters Wilcon Depot's operations and helps in its plans for nationwide expansion through a premium, dedicated, and secured internet service with double of its subscribed bandwidth as needed, especially during the most critical hours of operations, thus, providing flexibility and unmatched value for money.
"We're happy to be Wilcon Depot's longtime partner in connectivity. Helping them maintain their status as a pioneer in construction supply and home improvement retail in the Philippines despite the challenges of the pandemic is in line with our guiding belief in accessibility, innovation, and growth," said Converge Chief Operating Officer Jesus C. Romero.
"We are proud to be their continued partner in providing solutions for every Filipino home as they continue to expand nationwide. Converge remains committed to supporting businesses as they adapt to new operating models to improve efficiency and increase productivity," he stressed.