LIKE many tourist destinations in the country, Boracay was hard hit by the Covid-19 pandemic. Because tourists stopped coming, resorts, restaurants and cafes closed down. People lost their jobs and many business owners simply cut their losses and left.
But Boracay is back and the pandemic is, hopefully, just a bad memory for the resort and restaurant owners and the locals whose livelihood depends solely on tourism.
The Henann Group of Resorts is one of the brands that stayed on and rode the waves. Recently, the group opened its seventh property on the island. Henann Park Resort, Boracay is a world-class resort located at Station 2 with 232 premium rooms and an expansive pool surrounding the property. Orchard Cafe serves Southeast Asian cuisine and it's where house guests can enjoy a buffet breakfast. There's also a sunken pool bar where you can have drinks before dinner.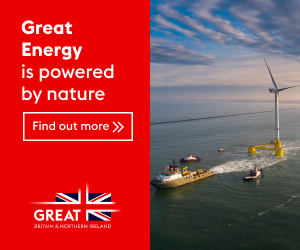 The construction of Henann Park started in 2018 and was completed in December 2020 but for obvious reasons, the opening had to be delayed.
The Henann Group of Resorts is under the leadership of its chairman Dr. Henry Chusuey alongside his sons, group president Alfonso Chusuey and vice president for marketing Karl Chusuey. The other Henann Group properties on the island are Henann Regency (soon hitting its 25th anniversary), Crystal Sands, Prime Beach, Palm Beach, Garden, and Lagoon. Already in the planning stage is the opening of Henann Group's first luxury resort.
"Boracay has always meant the world to us as a family, and our Henann locations are a way for us to share that love with vacationers from the Philippines and all over the world," said Karl.
Things started picking for Boracay when local borders opened again. Luckily, Boracay is easy to go to and, not surpringly, tourists local and foreign showing up again. "The average occupancy for all seven Henann hotels right now in Boracay is 80 percent. For Henann Park, it's 70 percent to 80 percent during the weekdays and higher during the weekends. Before the pandemic, the guests were mostly Koreans, Chinese and Filipinos. The mix of nationalities was diverse. Right now, it's mostly locals and Koreans," added Karl. Although it's not a beachfront property, Henann Park Resort is located at the center of Boracay so it has access to everything in the island, including restaurants, drugstores, a hospital, and commercial establishments.
So here are seven reasons why you should choose Henann Park Resort when you're going to Boracay:
The resort has various types of rooms for every tourist. The categories are Deluxe, Premier (upper rooms with balconies), Premier with Direct Pool Access, and Family Rooms (for four people). The rates start at P4,000.
Here are a few reasons why Henann Park Resort should become another success story for the company:
1. Of all Henann Group properties, Henann Park has the most resort-like atmosphere. Most of the rooms offer a balcony overlooking the pool and the sunken poolside bar. Maybe it's the lighting on this side of the island but at 5 pm, the sky is really beautiful and you really feel like you're in paradise.
2. Like all Henann properties, the rooms are beautifully appointed and spacious at Henann Park Resort. The décor is nature-based with queen-size beds, 300-thread count linen, premium bathrobes, slippers, a safe and mini ref, 43-inch LED TV, WiFi, complimentary tea and coffee, and balcony with breakfast nook and drying rack. The large marble bathroom has a rainforest shower heads, dual vanity sinks, bidet, hair dryer, and guest amenities such as toothbrushes, shower caps, razors, soap, lotion, and bath gel. Let me tell you that the shower cap here was one of the best I have ever used because it's so snug that it really prevents your hair getting wet.
3. You won't see any plastic water bottles in the guests rooms. There is a pitcher that you can fill up in water refill station in the hallway. The one near our room was just around six steps away from our door.
4. Henann Park Resort is part of the Henann ecosystem, which means you'll get good and consistent service, five-star amenities, and seamless transfers, all at Filipino-friendly prices. Henann, the company, will soon mark its 25th anniversary and that means that as far as hospitality is concerned, they know what they're doing.
5. You can book poolside or in-room massages and braiding services.
6. Henann Park is fairly new so it means that everything smells good and all the fixtures are working perfectly. There are no leaking faucets, crusty bathtubs, and door locks that seem loose and ineffective.
7. The food is really good. Their cakes and pastries are outstanding. If you ever see the brownies at the buffet, get them all as they're quite good. I also love how you get pancakes, waffles, crepes and French toast all at the same time in the breakfast buffet every day!
Hennan Park Resort Boracay is at Station 2, Main Road, Boracay Island, Malay, Aklan. Book at www.hennan.com, or contact the Manila office at 8230-3000 or 0956-3361922; the resort at (36) 288-9700 or 0917-7131802; or e-mail manila.hpk@henann.com.