AS micro, small and medium enterprises (MSMEs) comprise as much as 99.9 percent of registered businesses in the Philippines, more and more Filipinos are interested to become one of them, according to a new study.
Prof. Ranjit Rye of OCTA Research revealed that 81 percent of adults in the country would like to go into business, "granting that they had enough know how to do so."
In their latest survey, which involved 1,200 respondents aged 18 years and older, he bared that such "desire remains high at 80 percent among classes A, B, C and D, and 74 percent from class E."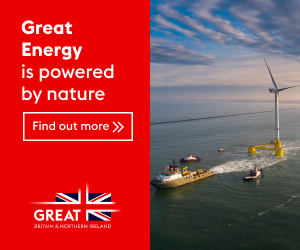 The report also found that more than half, or 53 percent were aware of Joey Concepcion and his work at Go Negosyo.
This nonprofit movement he founded in 2005 is seen either as a partner, or a supporter, of MSMEs by 52 percent of adult Filipinos, or as one that teaches how to run a business by 47 percent of them.
"I am glad that the work we have done for the last 17 years continues to bear fruit. The recent survey by our friends at OCTA Research found that a big percentage of Filipinos are willing to go into business, and that more than half of the respondents are aware of the advocacy that I and the Go Negosyo team have been promoting," Concepcion said.
"It is so important to build the MSME's optimism and the willingness to engage in the economy," he added.
Going into business
PER the entrepreneurial czar, the study is indicative of the positive impact of Go Negosyo and its push for an entrepreneurial mindset on the Filipinos.
Since its inception, this advocacy has promoted entrepreneurship as a way for the people to lift themselves out of poverty.
"There are about 26 million Filipinos still living in poverty, unable to meet their basic food and non-food needs. This represents nearly a fourth of our entire population," said Concepcion.
"By providing access to the three M's essential in successful entrepreneurship, namely, mentoring, and access to markets, and money or capital, we can increase the number of Filipinos who can build successful businesses, and in turn employ more of our countrymen," he explained.
The Go Negosyo founder said that with MSMEs accounting for more than 62 percent of job generation, helping them grow will bring more jobs nationwide.
Proper guidance
PRESIDENT Ferdinand R. Marcos Jr. appointed Concepcion as the lead of the jobs cluster of the Private Sector Advisory Council, which comprises business sector leaders.
Serving as the government's top advisor on entrepreneurship, he is deemed highly fit, apparently, as Go Negosyo's mentoring programs have benefited tens of thousands of active and aspiring entrepreneurs through the years.
Among its initiatives are the highly successful mall-based free tutoring roadshow "3M on Wheels," a structured training for active entrepreneurs in cooperation with the Department of Trade and Industry and the Department of Agriculture, and its regular Facebook Live show Go Negoshow that offers free mentoring over the social media platform on the Go Negosyo Facebook page.
The advocacy group recently renewed its Kapatid Angat Lahat program to foster the transformation of MSMEs through the inclusion of small businesses in the value of chain of large companies; as well as giving them access to mentorship, money, and markets; process and production improvements; resources; business models; digital innovation; capacity-building; and new technologies.
For Concepcion, MSMEs were negatively affected during the pandemic yet digital technology enabled some to pivot and find new ways to do business.
"With the pandemic now behind us, and even with the current headwinds facing the global economy, I am confident that 2023 will be a much better year for our entrepreneurs," he said.
"I think our growth will continue, and I believe that, perhaps by the second quarter, we will reach a tipping point where commodity prices will go down. Interest rates definitely will taper off and, hopefully, by the second quarter and maybe towards the third, interest rates will go down, and it will be the same with power rates. Barring any further escalation between Russia and the Ukraine, we might have already seen the worst," he stressed.
Image credits: Contributed photo