THE Supreme Court of the State of New York, the first instance trial court, affirmed that it has jurisdiction over the case filed by the Bangladesh Bank against RCBC and its current and previous employees.
In a decision and order released on 14 January 2023, RCBC said the Supreme Court of the State of New York, the first instance trial court, said New York is a "convenient forum to try the case."
RCBC's disclosure to the Philippine Stock Exchange (PSE) stressed that the decision and order did not cover the merits of the case and only resolved "jurisdictional issues."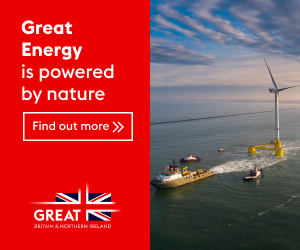 "The Decision and Order merely resolved the jurisdictional issues and is not in any way, a finding of liability on the part of RCBC or any of the individual defendants," RCBC stated in a disclosure on Monday.
"RCBC will continue to defend the case vigorously and is considering all options, including the possibility of an appeal against the denial of the motions to dismiss," it added.
In a separate statement sent to news agencies, RCBC said the decision was made by the New York Court "notwithstanding that most of the witnesses to the case and evidence to be presented would be from the Philippines."
"According to the New York Court, the advent of technology now allows persons and evidence found in the Philippines to be examined on the opposite side of the globe," RCBC said.
The bank added that to this day, more than six years after the Bangladesh bank heist, what happened within the halls of the Bangladesh bank that led to the heist "remains unexplained."
RCBC noted that the Bangladesh bank has not released a report on the incident to reveal "what truly occurred within the confines of their offices and people they control."
It was in 2016 when a cross-border electronic heist made headlines, as hackers were able to steal $81 million of Bangladesh Bank's funds, funds that were deposited in the Federal Reserve Bank of New York. The stolen money eventually found its way into the Philippines through accounts in RCBC, where much of it was withdrawn and disappeared into the country's casino sector.
In mid-2016, following investigation and processing of the issue, the Bangko Sentral ng Pilipinas (BSP) sanctioned RCBC with P1 billion in fines—the largest amount ever to be imposed as a fine for a banking institution in the Philippines.
The incident also prompted officials to include the gaming houses in the Anti-Money Laundering Council's (AMLC) coverage and in 2018, President Duterte signed into law Republic Act 10927, effectively designating casinos as covered entities under the Anti-Money Laundering Act of 2001.