ORGANIZER Sports Vision is pulling out all the stops to make the Premier Volleyball League's (PVL) new season bigger and better by putting emphasis on mechanics and developing refereeing skills and keeping officials in line with current trends in the sport.
The PVL, in cooperation and under the guidance of the Philippine National Volleyball Federation (PNVF), will conduct a PNVF Referees Refresher Course on January 19 and 20 at the PhilSports Arena in Pasig City.
"After rolling out the video challenge system last year, we're kickstarting the new season with this Referees Refresher Course, which will now be a regular fare preparatory to the PVL having its own group of referees culled from the PNVF Licensed Referees," Sports Vision and PVL president Ricky Palou said.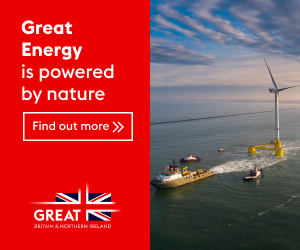 Songsak Chareonpong, chairman of the Asian Volleyball Confederation referees committee, will grace the two-day event that aims to improve and update the knowledge and competence of the participants under international standards and at the same time encourage the development of refereeing skills not just in the league but also in the Spikers' Turf.
"The Referees Refresher Course aims to fuse in the interpretation of rules, correct adoption of system with emphasis on mechanics and continue to promote the sport and develop and produce a new breed of volley referees," PNVF president Ramon "Tats" Suzara said.
Registration starts at 8 a.m. with Palou, Suzara and PNVF secretary-general Donaldo Caringal set to deliver welcome remarks, along with resource speakers PNVF referees and rules chairman Yul Benosa and Chareonpong.
To be discussed on the first day are the rules of the game, new rule modifications and highlight on volleyball matches.
Day 2 will be about practical application of participants, including demonstration teams and the modern volleyball use of technology, including the AVC Video Challenge regulations and the Video Challenge System with PVL VC operators.
The country's first and only pro volley league kicks off the new season next month with the All-Filipino Conference.
Player and coaches' movements have marked the run-up to the country's first and only pro volley league's new season next month with Oliver Almadro now handling the coaching chores at Petro Gazz, Rald Ricafort moving to PLDT, and Regine Diego, a former La Salle libero, taking over at F2 Logistics, which has also drawn two-time conference MVP Myla Pablo into its fold.
Akari has also signed up two-time league MVP Dindin Manabat and former UST stalwart Camille Victoria while PLDT beefed up its roster by acquiring seasoned Michelle Morente, Eli Soyud and young gun Ysa Jimenez.