THE internet can be both cruel and kind. Because people can post things with relative anonymity, they seem emboldened to comment on everyone and everything, never mind their level of knowledge or expertise on a particular topic.
During election season, everyone turns into political pundits. By the time the major pageants roll around, everyone becomes pageant experts. When there are big sporting events, particularly in basketball, we suddenly get a deluge of basketball analysts. The list goes on and on.
Just last week, social media users yet again showed us both how ignorant and classy they can be when they commented on Singapore-based Filipina TikToker Zoe Gabriel's post about her "first luxury bag." Back story: Zoe posted a video of herself unboxing a Charles & Keith black tote that her dad gifted her, which she referred to as her first luxury bag. Bashers then started pouring in, saying the bag was not even close to being luxury.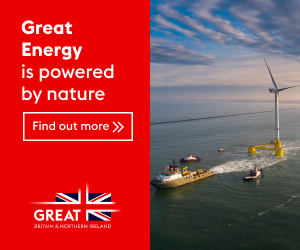 The 17-year-old Zoe had a very classy response, which she delivered through another TikTok post: "Your comment spoke volumes on how ignorant you seem because of your wealth. To you, an $80 bag may not be a luxury, but for me and my family, it is a lot. And I'm so grateful that my dad was able to get me one. He worked so hard for that money. I can't believe I got hate over a bag that I was so excited to have."
The more empathetic social media users cheered Zoe on, even commenting on how well her parents have raised her. The management of Charles & Keith did not let this go unnoticed as well. The brand invited Zoe and her dad to lunch and a tour of their headquarters almost immediately after her posts became viral. She also posted about getting meal vouchers from Takagi Ramen and a hair makeover from Kimistry Hair Boutique.
This incident is a case study on how to handle internet trolls and detractors, as well as how brands can quickly respond with empathy and humanity. Zoe, only in her teens, showed enough maturity not to engage with her bashers in a combative manner. She showed grace and authenticity even after getting so much hate from people she did not even know. The way she framed and delivered her message put her bashers in their place without making her look like she's retaliating in any way.
Charles & Keith management, on the other hand, showed how closely they followed events surrounding their brand, immediately getting wind of the posts and acting swiftly and positively. They were quick to reach out to Zoe to invite her and her dad to have lunch with owners Charles and Keith Wong, with a headquarters tour thrown in. They have not only made a loyal follower out of Zoe, but have most likely succeeded in driving sales and getting more loyal consumers—even without intending to do so.
This just shows how positive communication and behavior can be rewarded, and how crude comments and lack of empathy can be shot down by well-thought-out and authentic messaging and delivery.
The power of nostalgia
ANOTHER driver of buzz and sales is nostalgia. Three days before Christmas, I had the chance to relive my youth through the much-awaited Eraserheads reunion concert Huling El Bimbo 2022. My husband and I were among the 75,000 people who trooped to the SMDC Festival Grounds to see my all-time favorite Filipino band reunite in a full-length concert in Manila for the first time since 2009.
In the six or so hours we spent on the concert grounds, I felt wave after wave of nostalgia hit me. Many of the songs evoked specific memories. The crowd looked almost exactly like the one in the first Eheads reunion concert in 2008, but now with more lines on our faces and knees that could no longer jump as much or as high as in our 20s. There was almost the same number of people from the 2009 concert, the sequel to the one in 2008 that was cut short after frontman Ely Buendia was rushed to the hospital.
My nostalgia trip brought me all the way back to my freshman year in high school when I first came across the iconic band, at the long-ago-defunct Entertainment Center of SM City North Edsa. Having an after-school meal with my dad on the adjacent Food Court, the band piqued my interest when they played Toyang and Pare Ko. I was a naïve teenager studying in a conservative Chinese school, yet the songs resonated with me. I was hooked.
Four years later, in the not-so-conservative University of the Philippines Diliman (also the band's alma mater), I encountered them again in the flesh at the freshman welcome concert. I had a chance to serve as their production assistant/personal alalay a couple of years later in a multi-band concert sponsored by my organization, the UP Mass Communicators Organization. They disbanded shortly after I graduated from college.
When I started working, I bought CDs that I could not afford when I was still in school (they were still cassette tapes back then), driven by nostalgia about days long past. I was among the thousands who spent hard-earned cash for concert tickets to all three Manila reunion concerts—because this was a band I loved and a band that brought me back to simpler days in my life. I started playing Eheads Spotify playlists on overdrive (pun here, yes?) days leading to and after the concert—because I wanted to feel those emotions again, the ones I felt when I heard particular songs and when I was crying, jumping, and singing my heart out in 2008, 2009, and just last month.
The Eraserheads have proven their staying power, even two decades after the members went their separate ways. They also have the power of nostalgia, which can drive people to line up for concert tickets, let go of thousands of pesos in hard-earned cash, brave rush-hour traffic, and brush bodies with other concert-goers, Covid-19 be damned. Their music evokes emotions that fans want to go back to over and over again, and which a new generation of followers want to experience for themselves.
Sonic branding
SPEAKING of the power of sound, IPRA Philippines will be staging its first CommuniTalks event this year titled "Sonic branding: the power of sound in communication" on February 22. It will feature Mike Constantino, Founder and CEO of sonic branding and audio marketing agency Homonym. He will talk about the power of music and sound in building a brand, communicating an advocacy, and eliciting emotions to drive PR and marketing strategies. Watch out for more details on this space.
PR Matters is a roundtable column by members of the local chapter of the United Kingdom-based International Public Relations Association (Ipra), the world's premier organization for PR professionals around the world. Abigail L. Ho-Torres is AVP and Head of Customer Experience of Maynilad Water Services Inc. She spent more than a decade as a business journalist before making the leap to the corporate world.
We are devoting a special column each month to answer our readers' questions about public relations. Please send your questions or comments to askipraphil@gmail.com.