The Christmas holiday season may have died down, but true-blue leisure lovers will seize every opportunity to hie off to a hideaway, however simple it may be.
The good thing is there are easy-to-reach pocket destinations tucked in the outskirts of the metropolis which would turn out to be refreshing retreats for family and friends. Here are some cozy and intimate hideaways you can come home to in between the long holidays.
Batangas province is a favorite for travelers looking for a bit of everything—beaches, mountains, lakes, inland resorts, dive sites, verdant farms and good food.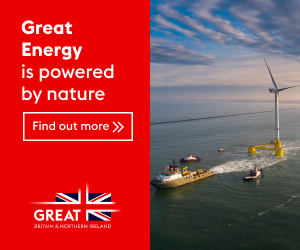 Salud is the latest addition to the growing list of garden and farm-themed properties which has become the "new normal" even before the pandemic struck.
Named after the owner's late grandmother, it offers the literal salud—health and wellness as you spend moments of reclusion and rejuvenation.
Situated in a quiet neighborhood at the San Jose-Lipa City boundary, this private villa is an elegant glasshouse neatly tucked in the midst of lush vegetation. Located below the street level, guests are welcomed by the exotic view of a Balinese-style door leading to a staircase down to the boutique resort-type house.
With its floor-to-ceiling windows, Salud affords guests a light and airy ambiance with the panoramic view of its green environs and hardwood, both at day and night.
The chic glasshouse has everything you'll need for a staycation—a modern kitchen with convection stove, microwave oven, mini ref and coffeemaker, so you can whip up your own feast and after-meal cravings.
The house exudes an abundance of breathing space from the dining table set which can comfortably sit six persons, a sala where you can laze around, and an even more spacious sleeping area with two queen beds, which open up to the Instagrammable wading pool and garden, the family resort's piece-de-resistance.
With no recreational amenities, save for a cable TV and WiFi, the place is designed for family bonding moments.
Salud also boasts of a spacious toilet and bath, and a detached massage room which can easily qualify for that of a tropical luxury resort.
With its ideal location and lush greeneries, you can experience cool weather the whole-year round and snuggle in bed for a dreamy staycation. For a taste of local specialties, the home-grown restaurants and cafés of Lipa City and the tender beef dishes of Taal are just a few minutes away.
Another sought-after hideaway at any given time is the Tagaytay Ridge area, because of its cool breeze and good food, not to mention its notorious traffic despite new roads being opened up.
Fortunately, you don't have to drive up to the core of the city to experience the countryside feel it offers. Nestled at the doorstep of Tagaytay in Silang are the twin establishments of Balai Palmera and Farm Hills Garden which are just minutes away from each other.
Located inside the Tagaytay Farmhills executive village in Silang, the Farm Hills Garden combines the rusticity of a plantation and the comforts of modern lodging. It boasts of an array of Victorian, industrial, nautical, and cabin-themed rooms which would fit the diverse characters and preferences of guests. Couples on honeymoon or romantic hideaway can opt for a standard room which has its own jacuzzi.
The boutique hotel has a cozy dining outlet which has occasional musicians to spice up dining pleasure on cold evenings. There's also an al fresco French-inspired café on the second level for in-between meal cravings, coffee and desserts while being caressed by the cool crisp mountain air.
Pet lovers would be delighted to know that the property is pet-friendly and guests can bring their fur babies which have become part of the family.
For a taste of the signature highland cuisine and Filipino favorites, Balai Palmera is a value-for-money proposition with its extensive menu and specialties diners often look for in the Ridge area. A must-taste is Silang Express, which is their tweaked version of the spicy Bicol Express.
The spacious restaurant exudes the feel of a Spanish-era Filipino home, which makes use of natural ventilation and lighting, and has an adjacent courtyard-type dining area with a view of Silang's rolling terrain.
After a gastronomic journey, go on a shopping spree of take-aways or pasalubongs—assorted tarts, chocolate almond babka, raisin bread, ensaymada, silvanas, sans rival, and special buko pie, which is reputedly the best in this side of town. There's also a variety of indigenous nibblers and food items, such as tahong and banana chips, mushroom cracklings, calamansito, coco jam, biscocho, piaya ube, and chicharon.
Just like big surprises coming from small packages, these homey hideaways can make every day a holiday.
Image credits: Bernard L. Supetran