With a travel fund falling short for a lavish holiday, my family and I decided that if we are to travel to an island, we'll stay on the rear beach since it will be more affordable for us than choosing accommodations on the main beach. It's not always true that being in the back means a place is not worth staying; sometimes, you will be surprised.
To commemorate my daughter's 18th birthday, we traveled to the renowned Boracay island. This trip brings back memories of living there for a while some 20 years ago. There used to be a tranquil beach, romantic sunset, fresh food, and booze in an ambiance filled with dead mangroves, olden tree trunks, and twigs that fill the island. The structures and the varied attractions the island now offers are only a few of the numerous changes that had added to the allure of the tourist destination. Now, the contrast between the front beach and the back is almost unrecognizable.
Boracay Island is a well-known tourist destination famous for its fine white sand and beach-perfect views. Its white beach is endowed with a long stretch of fluffy white sand, and crystal clear, turquoise waters. The heart of its one-kilometer-long white beach is an expansive grand plaza known as Newcoast Station. Away from the crowded stations, Newcoast offers hotels with various accommodations that can cater to your vacation needs.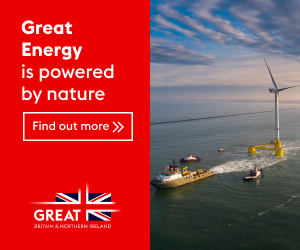 Nestled in Newcoast Drive, the Belmont Hotel Boracay has an amazing interior and friendly and accommodating staff as well. Here we celebrated my daughter's birthday away from home. We had no idea what to do, where to go, and what we will experience during our stay. Luckily we stayed near the Newcoast Station so, we got to experience Boracay and appreciate its provincial vibes.
At the southernmost point of the Newcoast property, in Barangay Yapak, is where you'll find the Boracay Keyhole Rock Formation. It has a sizable opening on a large formation of rocks that tapers into the water. With a little imagination, it appears to be a dragon sipping water at its good time.
Access to a hotel's private beach is one of the benefits of booking a room within the boundaries of Boracay Newcoast township. It is situated on the far east side of the property and offers the same famed powder white sand and crystal blue waters minus the crowd and the party commotion not all visitors appreciate during their stay.
Unlike the Main Beach that's positioned at the rowdiest part of Boracay, the Back Beach is just as beautiful and so much more peaceful. The ocean's calm, undisturbed waters and gentle waves lapping at the shoreline make for the ideal setting for a relaxing swim. It is perfect for the infamous crystal kayak photo shoot and other water activities such as paddle boarding that come free with your hotel booking.
There is also a Tiki Bar on the beach that serves delectable cocktails and cool drinks. This is where you can enjoy your drink while you "drink in the scenery," the one that's famous and only Boracay can deliver, as the sunset sky turns a vibrant array of colors and settles down for a lovely evening.
The next time you step foot on these white sandy beaches, check out this backside area. It is worth checking out for a different experience in Boracay that you can uniquely call your own.
Image credits: Nonie Reyes