THERE'S no turning back, as far as digital learning is concerned in the "next normal."
In response to this paradigm shift, C&E Adaptive Learning Solutions (C&E ALS), the "pioneering and most dynamic integrated learning-solutions provider in the Philippines," recently formed a partnership with global educational-technology firm Instructure to bring the latter's flagship Canvas LMS (learning management system) closer to Filipino students.
For C&E ALS Chief Operating Officer John Emyl Eugenio, the partnership between the two leading learning and education companies "will create a huge impact that unlocks the power of one of the most effective and innovative LMS platforms in the world for Filipino learners.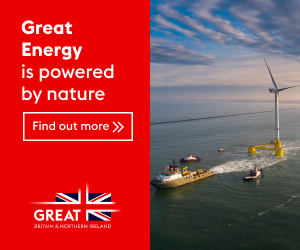 "Our complete portfolio of educational tools and technologies in both traditional and digital spheres complement Canvas and create unbeatable, tailor-fit solutions for our clients in terms of effectiveness, efficiency and value for money," explained Eugenio. "Moreover, implementation and operationalization become more efficient as well, with more responsive localized service."
He recalled that the importance of LMS emerged at the onset of the pandemic as one of the most viable solutions to the limitations in physical contact and mobility brought about by lockdowns.
Eugenio pointed out that LMS is an online-based platform where students and educators can converge, evolving the learning environment from the traditional classroom set-up into a virtual one. Information and educational materials can also be stored and shared efficiently and on-demand.
Although the current situation shows that schooling is slowly going back to the way it used to be with face-to-face classes and physical attendance, Eugenio said LMS established a niche in the overall academic ecosystem and has proven to be a key strategy moving forward in implementing more effective learning interventions.
For one, Eugenio stressed that LMS can respond more effectively, especially to the demands of today's generation of "digital natives:" learners in the Fourth Industrial Revolution, or the digital age.
He observed that the digital natives yearn for more creative and engaging content, and LMS is able to create a compelling learning environment online that stimulates and interests them.
Meanwhile, he said educators are now aware of the explosion of new skills in the digital age, as well as the continuous need for reskilling and upskilling.
"LMS heeds the need for relevant, tailor-fit, flexible and adaptive educational programs across various disciplines and areas of knowledge," Eugenio said.
He urged educators and academic institutions to choose the right solution for their particular situation and context, so as to optimize the benefits they can reap from this modern technological innovation for their organization and their students.
Canvas is a leading LMS platform in the world, with over 1 million users. It is part of Instructure's educational technology network that supports more than 30 million educators and learners in 6,000 global organizations.