IN the face of historic setbacks in education, schools around the world are getting smarter with technology, harnessing its power to close learning gaps caused by the pandemic, while meeting students' diverse needs.
PHINMA Education has accomplished this goal by quickly forging its digital future in empowering its learners to continue their education amid learning disruptions through its collaboration with Globe.
Through its enterprise arm, Globe customized a mobile plan, referred to as Globe PHINMA Educ Exclusive, enabling PHINMA Education to develop a hybrid learning system that efficiently combines printed modules with remote virtual coaching. The exclusive mobile package is powered by Globe's "Load Up:" a mobile loading solution that allows schools to send data allocations to students, faculty and staff conveniently, with automated bulk sending and convenient top-up, manage their connectivity, distribute Internet load to students, faculty and staff, as well as provide data allocations for learning apps like Google Workspace, YouTube for Learning, Facebook Messenger and Microsoft Office 365.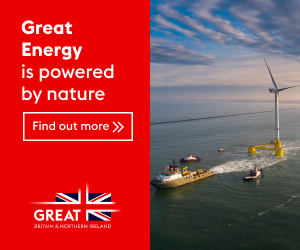 The initiative allowed enrolled students to keep pace with changes in their learning, as the organization embraced technology that ensures the continuity of quality education.
"Our partnership with Globe Business gave us the support we needed to navigate a difficult period in education, while remaining true to our mission to serve underprivileged students and help improve their chances of completing their education and finding employment," said Christopher Tan, PHINMA Education Phils. country head.
PHINMA Education, a fast-growing network of academic institutions in Southeast Asia, operates nine local schools and one in Indonesia under a brand of education responsive to the needs, resources and aspirations of first-generation college students from low-income households.
In 2020 they introduced two learning systems: "Flex Learning," which allowed students to return to school once the government eased pandemic protocols, and "Remote and Distance [RaD] Learning:" an entirely home-based learning setup. Both programs relied on printed materials and strong teacher-and-peer support through mobile data.
PHINMA Education tapped Globe for its mobile solutions to ensure that no student gets left behind, as 70 percent of pupils lack access to connectivity at home, according to Tan, and to bolster communication among teachers and learners.
"Globe continues to support the education sector with customized solutions that will help them transform digitally, [while ensuring nonstop] delivery of quality learning. The personalized services we offer…come from our deep understanding of their unique needs to meet their goals, and adapt to an era that revolves around digitalization," said Raymond Policarpio, Globe Business Enterprise Group vice president for Business Strategy and Marketing.