The US Food and Drug Administration approved on January 6 Esai and Biogen's lecanemab, the second-ever treatment for Alzheimer's disease intended to tackle the root of the condition and slow cognitive decline.
Shares of Eisai Co. surged the most in more than three months after winning initial US regulatory clearance for lecanemab, the first treatment seen to slow the advance of brain-wasting Alzheimer's disease.
The drug, to be sold under the brand name Leqembi, was approved by the Food and Drug Administration under an accelerated pathway late Friday. While Eisai and partner Biogen Inc. are submitting more data to gain full approval, the decision expands treatment options for the millions of patients living with the debilitating condition. The drug will cost $26,500 a year for a person of average weight, Eisai said.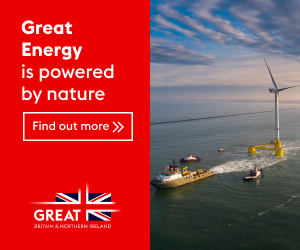 Eisai shares jumped as much as 9.2 percent in Tokyo trading Tuesday, the most since Sept. 29 on an intraday basis. The stock had dropped 19 percent through Friday from a peak of ¥10,050 on December 5.
"Given the decline for Eisai shares ahead of this, we don't think the market had priced in a 100 percent approval probability, so this news could be positive for the shares," Hidemaru Yamaguchi, an analyst at Citigroup Global Markets Japan Inc. wrote in a note to clients on Saturday. "We also see the fact that there were no serious warnings in the package insert as positive."
Characterized by the presence of toxic brain deposits of a protein called amyloid, Alzheimer's disease damages the minds and memories of some 6 million Americans. Lecanemab is among a series of drugs aimed at removing those deposits, and while it's far from a cure, the companies recently found in a final-stage trial that it slowed cognitive decline by 27 percent over 18 months compared with a placebo in a late-stage trial.
Eisai plans to launch the medicine in the US during the week of January 23, Chief Executive Officer Haruo Naito told reporters at a briefing Saturday.
Eisai expects Leqembi to start generating profit in the latter half of the second year after the launch, Naito said. The company estimates about 100,000 Alzheimer's patients will be found to be eligible for disease-modifying drugs including Leqembi in the US in about three years and about 2.5 million people globally will be eligible by 2030, he said.
The clearance could be a chance for the companies to bounce back after the controversial approval of their earlier Alzheimer's drug Aduhelm in 2021. The drug, previously developed together by the two companies, was approved in the US despite contradictory trial results. Medicare refused to pay for the treatment that initially cost $56,000 a year outside of clinical trials, and the drug ended up a commercial failure.