THE uninterruptible power supply (UPS) system of the Civil Aviation Authority of the Philippines (CAAP) has not been examined the past three years by a third-party provider, an exercise that might have helped raise red flags in the CAAP's system and averted the New Year's Day fiasco that transformed Philippine air space into a no-fly zone, disrupting nearly 300 flights, stranding 65,000 people, and costing airlines and passengers billions.
This matter was raised Thursday at the start of the Senate Public Services Committee inquiry into the January 1 incident, initially traced to a UPS problem but which subsequently involved problems with a circuit breaker, among others.
The equipment of the CAAP's air traffic management center in Pasay City was not checked by a third-party provider after the warranty of the existing contractor lapsed, Senate probers found out.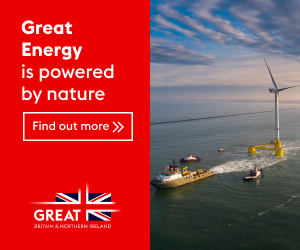 Senators were also dismayed to learn that negotiations had dragged nearly three years between the government and the joint venture of contractors Thales and Sumitomo, for claims both sides made against each other, with contractors seeking P986 million they estimated were owed to them.
Sen. Grace Poe, who chairs the Public Services committee, subsequently zeroed in—along with Senate President Juan Miguel Zubiri—on the estimated P1 billion in claims from the technology provider.
CAAP Director General Manuel Tamayo assured senators, however, that the CAAP technicians who have been in charge of maintenance since the JV's warranty expired are competent, having been trained by the joint venture as part of the technology transfer agreement.
Atty. Lloyd Chadwick Lim, Sumitomo representative, validated Tamayo's assertion that the CAAP technicians who took over are qualified, but he agreed with Sen. Poe that having a third-party provider to help maintain the equipment would be a better setup. She had noted that "we cannot play with people's lives" because of the security and safety issues.
CAAP funds
At some point, Poe also pointed out that CAAP has ample funds for its modernization, recalling that "the only reason we gave them money—P1.4B in 2021 and P2B in 2022— was because they depleted their savings to give to the national government for the Bayanihan" laws.
She noted that in fact, the average savings of CAAP is P2-billion a year because of their revenue from regulatory activities. As of September 2022, they were already at prepandemic levels, income-wise, Poe added.
They can't investigate themselves
At the start of the hearing, Sen. Poe questioned the propriety of having the DOTr and CAAP investigate the technical glitch in the January 1 air traffic management system because their people are themselves involved in what transpired.
Poe said the investigation must be thorough and credible in order to ensure there is no repeat and to guide policy and lawmakers in determining what measures are needed to strengthen Philippine aviation.
Meanwhile, Sen. JV Ejercito sought confirmation of reports that the automatic voltage regulator (AVR) was damaged in August—a matter confirmed by CAAP's chief engineer, even as he assured Ejercito that "we bypassed" the problem and that the UPS is working even though the AVR problem has not yet been fully resolved.
Also attending the hearing was Transportation Secretary Jaime Bautista, officials of CAAP and other transportation agencies. Former Transportation Secretary Arthur Tugade was given a chance to clear the air on the reported " diversion" of the budget appropriated to upgrade CAAP equipment in favor of "beautification" projects at the Ninoy Aquino International Airport (Naia). Tugade repeated earlier statements strongly denying any diversion.
Hontiveros: Worst could have happened
For her part, Senator Risa Hontiveros said CAAP should not lead the investigation, as Poe earlier noted.
"What if the negligence is from CAAP's end? There's a clear conflict of interest if they are investigating themselves. Hindi lang iyon, pero paiba-iba ang nilalabas nila sa media at ang nire-report nila sa Kongreso. Perhaps we at the Senate should consider a different aviation body that could join the investigation," she said.
"CAAP cannot even get its facts straight. It's been one and a half weeks since the incident, it should be clear by now what really happened. And if they still don't, that's even worse. That would make them both negligent and incompetent. The CAAP should not, in any way, attempt to absolve itself of any faults," she added.
Hontiveros said that cross-checking their documentation is crucial to any meaningful step forward. She said a third party should double check both the equipment log and the manual log of the system error.
"Let's identify who entered the manual log of the system error. The Senate needs their firsthand account of what they had observed to cross-check CAAP's statements. The suppliers of the equipment should also check the logs themselves and provide that information to the Senate committee," she added.
Image credits: Roy Domingo