AMBASSADOR of the European Union (EU) to the Philippines Luc Véron recently took centerstage in the seventh installment of University of Santo Tomas' (UST) Ambassadors' Lecture Series (ALS).
Véron began his talk on "Strengthening EU-Philippine relations" with a background on current engagements between the EU and the Philippines, which focus on a bilateral partnership and cooperation agreement. He then provided insights on key points such as trade, good governance, maritime security and human rights, among others.
A key highlight he shared with more than 200 onsite student-participants was about the climate and the environment, where the EU commits to further cut emissions by 55 percent by 2030, and to become climate-neutral by 2050.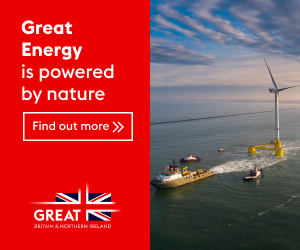 The envoy revealed that the bloc will also support the Philippines and other countries in their own efforts to mitigate and adapt to climate change.
"Climate and the environment have been…priorities in the EU cooperation programs with the Philippines for some time, and will continue to be so in the coming years. We have been supporting the development of renewable sources of energy, the protection of biodiversity, and waste management through several projects, which also aimed at providing livelihoods to poor communities," Véron disclosed.
He went on to say that "the top priority for our development cooperation with the Philippines until 2027 will be the transition to a green circular economy, and the support to sustainable sources of energy."
In his welcome remarks, UST Secretary-General Rev. Fr. Louie R. Coronel mentioned UST's participation as an educational partner in the just-concluded European Higher Education Fair 2022. He also underscored their previous collaborations with the EU that highlighted the importance of strengthening the internationalization thrusts of the university.
Diplomats who had previously served as speakers for the UST ALS include former ambassador of the Republic of Korea (South Korea) Han Dong-man (2018), former deputy chief of mission of the Royal Thai Embassy Urawadee Sriphiromya (2017), and former ambassador of the United States Philip Goldberg (2016), among others.
Asst. Prof. Joreen T. Rocamora, Ph.D, who is the director of UST's Office of Public Affairs, explained: "The ALS is a forum for intellectual engagement between the embassies and the Thomasian academic community. It paves the way not only for linkages, but also for new learning opportunities."