COACH Brian Goorjian and the Hong Kong Bay Area Dragons worked hard in beating the Barangay Ginebra San Miguel Gin Kings on Wednesday night to stay alive in the Philippine Basketball Association Commissioner's Cup Finals.
They'll have to work doubly hard, or even more, as they found themselves in a territory so unfamiliar to them—a Game 7.
"What's coming up next on Sunday is going to be incredible," Goorjian told the post-game press conference in Game 6 that they won, 87-84, sending the best-of-seven series to the limit.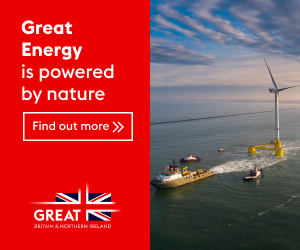 "I have never been in a seven-game series, I told them [Dragons] this," added Goorjian, whose credentials is topped by coaching Australia to the Tokyo Olympics bronze medal.
"Best-of-three? We're losers and we're out, we lost 2-1. Best-of-five? 3-2, we're losers and we're out," he said.
Goorjian added: "Now, we're playing with the bank's money. There are 50,000 or whatever it is, I hope every seat in that place [Philippine Arena] will be sold out."
"It's something nobody forgets, it's another special game of basketball, and let the cards fall where they may," he said.
Myles Powell was reactivated from injury and didn't disappoint in Game 6 where he was a dominant force all game long and finished with 29 points—12 he made in the decisive fourth quarter.
But he, too, would be playing in his first Game 7.
"This is my first time, too," Powell told the same post-game press conference at the Smart Araneta Coliseum. "When I was with the [Philadelphia] Sixers in Game 6 against the [Toronto] Raptors, I didn't play but I was a part of it. I'm now looking forward to experiencing Game 7 in front of 50,000 people…and we'll be ready."
Call the Dragons lucky after league commissioner Willie Marcial announced at the end of Game 6 that the no-tomorrow Game 7 will be played Sunday—no longer Friday—at the Philippine Arena where attendance is expected to breach the 50,000 seating capacity of the Bocaue (Bulacan) facility.
Powell sat out the first five games of the series but played the equalizer's role for the Dragons in Game 6 that dominated the predominantly pro-Ginebra fans—22,361—that packed the Big Dome.
He dazzled in offense throughout and secured what turned out as the insurance rebound from his own miss from the foul line in the waning seconds.
The Gin Kings erased the Dragons' 58-46 lead in the third quarter but Powell was there to will his team in the game.
The Dragons' victory put to naught Ginebra import Justin Brownlee's triple double of 37 points, 10 rebounds and 11 assists.