"Gentle" density can save neighborhoods, according to the Washington, DC-based think tank Brookings Institute.
When the pandemic struck two and half years ago, Filipinos realized the value of density. It was quite different during the pre-pandemic period as many Filipinos viewed Metro Manilans as the gold standard for modern living. As host to three or more central business districts and most of the country's commercial and industrial hubs, the Metro is where the movers and shakers keep the local economy humming.
However, the sardine-like density in the big cities brought a huge toll on the stressed Filipino work force. Adding misery to average Juan, Pedro, and Toyang are the traffic and chaotic transport systems that cause foment stress, driving even longtime urbanites to seek a happy medium—the suburbs—that offers the tranquil environment they want and the conveniences of city living that they need.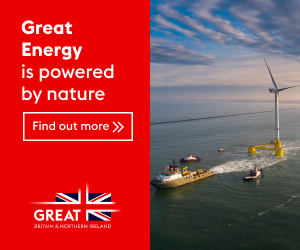 Addressing the density problem
Estrellita Tan, chief operating officer of Asterra explained in the recent launching of Asterra, the affordable residential project of the Manuel Villar-led Vista Land,aims to address the density problem of home buyers this year when it opens 16 new projects in various municipalities in the country. While Vista Land has yet to reveal the locations where Asterra will rise, Tan stressed the selection process of the property developer will be based on major factors like economic and investment opportunities that combine to improve the Filipino homeowners' quality of life.
Tan said this will assure future Asterra residents will have access to schools, hospitals, retail hubs, leisure establishments—and even corporate spaces.
Tan said a lot of home buyers today aspire for the perks of condo living in a bustling city because of the presence of modern conveniences, while others prefer a quiet life in the countryside, far from the din and pollution of vehicular traffic.
These days, however, she said intelligent home seekers are aware there is a lovely meeting point in the middle: suburban neighborhoods that offer the best features of both—the charm of rural living and convenience of city life.
Tan said Vista Land visualizes Asterra as a condominium development that will provide affordable urban living in the suburbs.
According to the Brown Tycoon's vision, Asterra is to rise in the outskirts of the Metro, in select locales that boost the rapid appreciation of land values. Tan said this will benefit future homeowners as prices of the real estate will appreciate.
In all of its developments, Tan said Asterra will have multiple buildings with 4 to 7 levels, where each unit will offer sleek, space-optimizing interiors that will serve as idyllic domiciles for young professionals and starting families.
She said Asterra projects will feature clusters of residential developments all with sleek, spacious, and well-laid-out interiors that active young professionals, entrepreneurs, and start-up families covet. Further, Asterra will also have various fun amenities like basketball courts, gyms, and function halls to foster warm and friendly community ties that are a trademark of all Vista Land developments.
Bearing the tagline "Built for you," Tan said Asterra will have both fun and functional amenities aimed to upgrade its residents' quality of life. These include a swimming pool, basketball court, walkable open spaces, ample parking areas, a fully equipped gym, and multiple function halls that will help forge friendly ties and generate fine community values.
Tan assured Asterra will be the perfect domicile for city-weary Filipinos who will thrive in suburban neighborhoods that are within a reasonable commute to urban centers.