LGBTQIA+ projects are certainly on a roll. The new year kicks off with the international premiere of I Love You, Beksman at the 52nd International Film Festival Rotterdam. The new movie of former TV network executive-turned-director Perci Intalan is in the official selection of this highly touted European festival and it stars actors Christian Bables and Keempee de Leon.
Although many feel that Bables has already been stereotyped in gay roles, the actor does not really mind. "Work is work, and it was my gay character in the movie Die Beautiful that paved the way for many more projects, and made people take notice of me as actor. I was also blessed with recognitions from legitimate award-giving organizations. Besides, when I got hold of the script of I Love You, Beksman, I finished reading it in one sitting."
For his role as the adoptive father of the lead character, De Leon will remind filmgoers that he is indeed a dependable actor. "I play the loud gay father of Christian and I must say that I enjoyed every shooting day we had. He is such a humble, simple dude that is gifted with immense acting skills. The reason why it was such a happy and gay set—no divas, no attitudes, only fun, fun fun and happy people!"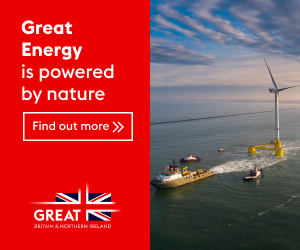 Intalan, the film's director, continues to inspire not only with how he evolves creatively, but also with the way he handles life's many challenges. His separation from his former partner Jun Lana caught everyone in the industry by surprise. Their wedding took place in New York in 2013. The two are still very civil, and focus their energies in strengthening their film outfit The IdeaFirst Company. Intalan has also been battling depression very quietly and he recently shared publicly that he has started weaning himself from antidepressants.
Meanwhile, happy couple Liza Diño and Ice Seguerra are starting the new year with two projects from their newly formed company, Fire & Ice Media and Productions. The newest producers in showtown will be staging a pre-Valentine show that will feature Drag Race Philippines Season 1 winner Precious Paula Nicole alongside drag showstoppers Viñas Deluxe and Brigiding on February 10 at the New Frontier Theater in Quezon City.
"Our new company wants to put the spotlight on the art of drag through this special show we call Divine Divas: The Ultimate Drag Experience. The show will present Philippine drag culture at its finest and we will also highlight the various disciplines that drag represents: impersonations of music superstars like Beyoncé and Lady Gaga, as well performances of original songs that the drag artists themselves helped create and bring to life," said Diño.
She added, ""This is an opportunity for our gorgeous drag queens to be seen on the main stage and to be considered as mainstream artists. Fire & Ice wants to support that, Ice and I support that, especially since we are part of the LGBT community. We deserve to be front and center and not just be in the sidelines. Through this concert, we hope that more people will appreciate these drag performance artists and help normalize drag as a mainstream form of entertainment."
More than the performances, the concert also aims to present the colorful, multi-faceted lives of the drag queens—from their struggles to their triumphs. After all, beneath the glamorous makeup and the wonderful outfits, there is a human being wishing simply to be seen, represented, heard and loved.
For Seguerra, this is a key moment in the history of Philippine drag. "Local drag queens are finally there on center stage. You see their names alongside mainstream artists and concert performers. For me, that's a big thing because drag was always in the sidelines, it was always underground."
Fire & Ice will also bring the successful solo concert of Seguerra to the Waterfront Cebu City on February 18. "It's always a thrill performing for our kababayans in Cebu. In the many shows I've done there, it is very obvious that the Cebuanos know what they want from a performance. They are what we artists call the listening audience who expect only the best from concert performers. They are also very generous with applause and feedback when they like what they see and hear."