It is always with great anticipation that I look forward to the new work from the brothers Ronaldo and Ronnel Vivo. Theirs is such a fermentative creative mind that they are constantly producing music whether it be with the Insektlife Cycle (psychedelic), Dagtum (death metal), Abanglupa (hardcore punk), and Imperial Airwaves (post-punk). And all this music is wrapped in between arresting artwork designed by Ronaldo.
Furthermore, all their music gets put out on physical copies whether on vinyl, compact disc, or cassette – all by foreign independent labels.
Phenomenal is a word sorely lacking to describe the brothers' work (Ronaldo on drums and Ronnel on guitars). Of course, nothing can be taken away from their bandmates in all their work.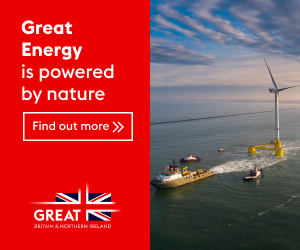 That includes From Fiery Tongues from their other band Basalt Shrine that includes Bobby Legaspi (guitars and vocals) and Rallye Ibanez (bass and vocals). The latter's two's involvement in the sludge and death metal scene and the partnering of the Vivo brothers means only one thing – Armageddon is coming to town.
And their debut album From Fiery Tongues has just been released on vinyl from Dutch indie label Electric Spark with the cassette release from Ukrainian label, Surrogate Records. The United Kingdom's Cruel Nature Records, Poland's Three Moons Records, and Germany's Aim Down Sight Records all put out their versions on cassette.
From Fiery Tongues is five tracks of doom and sludge metal that lay waste to the landscape. Five tracks that encompass some 41 minutes of a soundtrack to a Ralph Bakshi apocalypse.
You wonder what stories this album tells in conjunction with its arresting cover art of basalt rocks with a Cyclops-like humanoid with a raven on its shoulder.
The opening track, "Thawed Slag Blood," is a brooding and sinister opening as if one has chanced upon a barren wasteland.
"In the Dirt's Embrace," is next and is an almost 11-minute scorcher filled with screeching indecipherable vocals as if life is raging, fighting to stay alive when all human achievement is crumbling to dust. As if one finds himself with his face and nose rubbed into the dirt. There's a moment of pensive interlude then the tortured lament reignites.
"Adorned for Loathing Pigs" raises the ante in terms of the pummeling from the previous track.
The title track "From Fiery Tongues" is the climax. Like one more climactic battle for life or for death. Except there is some dragon-like creature delivering a fiery death from above.
"The Barren Aftermath" ends with a droning, dirge like beat. Like whatever life had angrily tried to violate the wasteland is breathing its last.
It is easy to say all sludge metal is alike, but strung together in Basalt Shrine's From Fiery Tongues, there is like a narrative to all of this. And it allows your imagination to take flight only to be drawn into the maws of death's cold embrace.
Thematic desolation aside, we can only confer Basalt Shrine's stunning debut as one of 2022's best. Now hopefully, the band makes it out alive from this wasteland to bring us a second album.