FOOTBALL great Edson Arantes do Nascimento, famously known as "Pelé" passed away right before the end of 2022 after a battle with illness. Football luminaries, media personalities, and fans lavished praises on the Brazilian for not only his achievements but also helping popularize the game.
Barely a month after Argentina won the Qatar World Cup and Lionel Messi feted as the Greatest of All Time, there was an about face proclaiming Pelé as the true GOAT after being the only player to have won three World Cups, won six Brazilian titles, two Intercontinental Cup trophies, two Copa Libertadores trophies, and one North American Soccer League championship. And there's the matter of his goals.
The documentary of Pelé including the film dramatization were out right before the Covid-19 pandemic hit. It was akin to The Last Dance that served as a reminder to the millennial and Gen Z that there was such a person who was far better than LeBron James–Michael Jordan.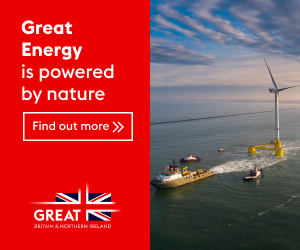 In the wake of Pelé's death, the film and the documentary gained a new lease on life. All of a sudden, Pelé was not just a name casually dropped in conversations or sentences about "great football players."
Old fans got reacquainted and saw once more the force that was Pelé. New fans, now know him to be real. Pelé is three-for-three in World Cup Finals play while Messi is 1-1.
Obviously, Pelé's heyday was during a time when most international players did not play in Europe or North America. Nor were there awards such as the Ballon d'Or. This is not to diminish Messi's achievements just to be very clear. Besides, I do think Messi is the GOAT.
Pelé, though, should be on football's Mt. Rushmore along with Messi, Diego Maradona, and Cristiano Ronaldo.
If I got to see Pelé play it was for the New York Cosmos in the twilight of his career. Diego Maradona, I only saw in the World Cup because this was pre-cable television and obviously pre-streaming.
And like the Pelé material available for watching today, there too is vast material on Diego Maradona including his late coaching in Mexico (the awesome Maradona in Mexico) that was aired a year or so before his passing.
I also got to see first-hand the Maradona mania in Napoli, Italia. I even visited a shrine to the great One himself. Talk about that impact.
I think not seeing the games of Pelé and Maradona is both good and bad.
I remember reading in the pages of Sports Illustrated how Julius Erving's exploits spread by word of mouth. And of course, with every re-telling, the stories grow bigger, bolder, and sometimes, plain incredible. But there are statistics and game video to back that up (not as much during his early years with Virginia Squires and the New York Nets).
It was the same with Pelé and then Maradona.
By the time Messi and Ronaldo became stars, the world, television, and media had changed manifold. Throw in social media; a wholly different animal that is both good and bad.
The exploits of Messi and Ronaldo are there for the whole world to see. And in the wake of Ronaldo signing with Saudi Arabian club Al Nassr, the club's followers increased by close to six million overnight. So who said that he left Manchester United in disgrace (or including that sad exit from the Qatar World Cup where he was benched)? His star remains bright whether he is in Europe or not.
And that is why he along with Pelé, Maradona, and Messi are on the sport's Mt. Rushmore.
Game changers is what they are.