ROME—The Vatican published Pope Emeritus Benedict XVI's Spiritual Testament hours after his death on December 31, 2022, in which the late pope underlined "the reasonableness of faith."
"What I said before to my countrymen, I say now to all those in the Church who have been entrusted to my service: Stand firm in the faith! Do not let yourselves be confused," the late Benedict XVI wrote, expressing the final thoughts he wished to share with the Church.
Each pope writes a spiritual testament to be made public only after his death.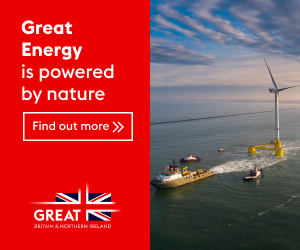 In the text, the late pope remarked that with each passing generation he saw how "out of the tangle of assumptions, the reasonableness of the faith emerged" again and again.
He cited Marxism, existentialism, and other intellectual movements at odds with the Church and its teachings.
"Jesus Christ is truly the way, the truth, and the life—and the Church, with all its insufficiencies, is truly his body," Benedict said.
The spiritual testament was signed on August 29, 2006, just one year and four months into Benedict pontificate.
The pope, who died at the age of 95, went on to live 16 years after writing the testament.
In the short text, Benedict XVI expressed gratitude to God, his family and his friends who accompanied him through his life and asked for forgiveness from "all those whom I have wronged in any way."
"If in this late hour of my life I look back at the decades I have gone through, first I see how many reasons I have to give thanks. First and foremost I thank God himself, the giver of every good gift, who gave me life and guided me through various moments of confusion; always picking me up whenever I began to slip and always giving me again the light of his face," he wrote.
"In retrospect I see and understand that even the dark and tiring stretches of this journey were for my salvation and that it was in them that he guided me well," he added.
Reflecting on his decades of studying theology, particularly the Bible, Benedict said that he has seen "theses that seemed unshakable collapse proving to be mere hypotheses," noting in particular: "the liberal generation [Harnack, Jülicher etc.], the existentialist generation [Bultmann etc.], the Marxist generation."
The late pope said that it is in "dialogue with the natural sciences that faith, too, has learned to better understand the limit of the scope of its claims and, thus, its specificity."
The funeral for Pope Emeritus Benedict XVI on January 5 was carried out "under the sign of simplicity" in keeping with Benedict's wishes, according to the Vatican's spokesman.
His body had lain in state from January 2 to 4, 2023, in St. Peter's Basilica, where members of the public paid their final respects.
He was buried in the crypt under St. Peter's Basilica.
Benedict concluded his Spiritual Testament by asking for prayers: "Finally, I humbly ask: Pray for me, so that the Lord, despite all my sins and insufficiencies, welcomes me into the eternal dwellings. To all those entrusted to me, day by day, my heartfelt prayer goes out."
Image credits: AP/Jens Meyer