DON'T fret over an industry report that the Philippines ranked fifth among six Asean (Association of Southeast Nation) economies in overall vehicle output from January to November last year.
Know why?
We had an astonishing growth of nearly 50 percent for the fourth straight month in November as the country joined the world in the continuing robust recovery of the pandemic-hit auto industry.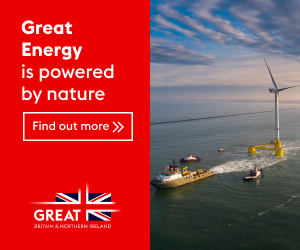 According to the Asean Automotive Federation, the Philippines produced 10,315 units in November. That was up by 48.3 percent compared to the 6,956 units churned out in the same month in 2021.
We now totaled 84,138 units produced in 11 months, which was a 6.9-percent increase compared to 78,714 units collected in January-November last year.
Isn't that reason enough to rejoice?
Thailand was the runaway leader yet again, producing 1,790,082, Indonesia second at 1,330,238, Malaysia third at 633,421 and Vietnam fourth at 216,882.
Myanmar brought up the rear at sixth at 3,115 but got a huge consolation by recording the highest growth at 134.4 percent amid the country's political and social turmoil.
The Philippines produced 83,846 units in 2021, 67,297 in 2020, 95,094 in 2019 and 79,763 in 2018.
Year-ender records from Campi are being awaited. Paging Campi president Atty. Rommel Gutierrez.
Elijah's Eheads
WHO said industry executives are a bunch of stiffs?
Exclude Elijah Marcial, the hardworking vice president for sales distribution department of Toyota Motor Philippines.
Elijah, who I fondly call Elijahwon, has just emerged from the recent Eraserheads concert. Here is her "letting her hair down" electric moment.
"Eheads fan ako since I was 10 years old (3 decades ago), when their first album 'Ultraelectromagneticpop' came out.
"I watched the 2008 and 2009 reunion concerts, too.
"I wasn't planning on watching them this time as I thought I might be too old na. Ayoko ko nang tumayo at makipagsiksikan.
"But thank God I got a last-minute VIP ticket—for free! Sino ba naman ako para tumanggi.
"Wala nang 'too old, too old.' Hehe.
"May higanteng baliktad E sa stage. Doon pa lang, sumisigaw na ako ng Eraserheads!
"Opening number pa lang may hologram appearance na si 'King of Rap' Francis M.
"Then, they played almost all the songs from their first three albums, including the ones that were not released. Pati iyong songs na si Raymund Marasigan ang sumulat kinanta. Songs that I know by heart kaya I sang my heart out, too!
"Mayroong performances with an orchestra, meron din with guest rappers na second gen ni Ely B at Francis M.
"Kahit may 30-minute break after the first set, and a fake ending to prepare for a spectacular encore, ayun nandun sa dulo lahat ng hits.
"Hindi nagwawala o nababaliw ang mga tao. Nagsi-sing-along lang, parang nakiki-jam sa barkada.
"Kahit apat na oras na akong nakatayo (no drinking para no portalet break din!) OK lang.
"Tumatanda na ako, tumatanda na rin sila.
"Alam na namin kung ano ang mahalaga at dapat pagpahalagahan.
"They hugged each other pati other band members at the end of the last song habang may fireworks.
"Para sa akin, at baka ako lang ito, masaya ako na ang 'Huling El Bimbo' ng Eraserheads ay nagtapos sa peace and friendship.
"Thank you, Eheads."
To be a fan is to be faultlessly faithful.
PEE STOP Again, I wish everyone to be healthy, wealthy and Godly all year long. HAPPY NEW YEAR!