THE New Year is the best time to start new things that will enhance both your work and your life.
One way, says David Finkel, in an article It's Time to Step Up Your Meeting Skills in Inc.com is to improve on the way we communicate during meetings.
After all, we all spend a lot of time in virtual meetings these days, and if you are like most leaders you could always do a better job of making your meetings more engaging and hands-on for everyone involved. Because the only thing worse than being stuck in a meeting is being stuck in a meeting that drags on for far too long and is hard to follow. Here, he shares some tips and tricks on how to step up your virtual meeting skills to grow your business faster.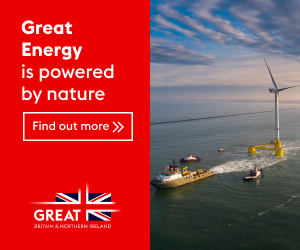 • Think rock concert
Think about a virtual meeting as a rock concert, says Finkel. "I'm not saying you should have pyrotechnics going off in the background of your Zoom call, but I do think it's really important that you give your virtual meetings a great deal of thought and create a plan and an agenda", he says. This means, be clear on what the purpose is of the meeting, and make sure that there is an actual reason for the meeting. Why are we getting these people together for these 10 minutes or two hours to meet? What's the purpose of the meeting? Why did you invite the people that you did? If everyone is taking time out of their busy day to attend your meeting, make sure it is a good use of everyone's time.
• Start with a hook
Once you start the meeting, you want to get people involved in it. Finkel says he would start with a question like "Hey, everyone, jot down two victories that you've seen for the company in the two weeks since we last met." Give everyone 30 seconds. That is his way of pulling their attention into the call.
• Then get into the meat
Once they are hooked in, it's time to get to the meat of the meeting. It's important to remember that everyone's time is valuable, so don't be afraid to jump right in with this part.
It's also important Finkel says, to remember that less is more when it comes to meetings. Don't try to cover 17 things. Cover a few things that matter to the most people. You shouldn't waste a meeting covering trivial things. That should be covered with an email or project update. Meetings are for substantive things that actually matter.
• Close strong
When you're done with the meeting, make sure you recap the decisions and the action steps that come out of the meeting. And end by going around the virtual room one more time with a new question.
This could be something like "Everyone take 40 seconds and jot down your major takeaway from today's meeting." Or maybe you say: "Hey, everyone take 60 seconds and write down the two specific steps that you're going to commit to take before the next time we get together."
When the meeting is over, don't forget the recap. This could be an email or a project update, but you want someone to summarize: Here are the decisions we made, here are the action steps, who's owning them, by when they're going to get done, and how they're going to close the loop.
PR Matters is a roundtable column by members of the local chapter of the United Kingdom-based International Public Relations Association (Ipra), the world's premier association for senior professionals around the world. Millie Dizon, the senior vice president for Marketing and Communications of SM, is the former local chairman.
We are devoting a special column each month to answer the reader's questions about public relations. Please send your comments and questions to askipraphil@gmail.com.
Image credits: Tirachardz | Freepik.com