Ever get the feeling that everything's just another rerun of a mediocre show?
Well, this might be because it is—at least when it comes to the American cinematic media ecology, with the majority of the most-hyped Hollywood films for 2023 being sequels and reboots.
Even if there are a handful of substantially original films slated for 2023, it's difficult not to be snarky when major studios continue to show such contempt for the intelligence of viewers.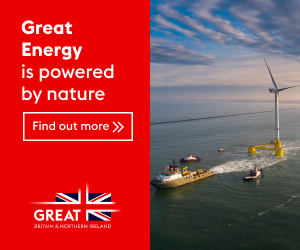 So, what do we have to "look forward to" in 2023?
Major franchise films
If you love superhero franchises, there are some notable releases in 2023. Two of them look watchable, including a new Ant-Man movie and the sequel to the excellent animation film of 2018, Into the Spiderverse, Spiderman: Across the Spiderverse.
There's also a new Guardians of the Galaxy film that fans of the series will probably rush out to see. If that doesn't scratch your superhero itch, there's Aquaman and the Lost Kingdom, directed by the supremely stylish James Wan.
There are some other notable non-superhero sequels.
There's a new Magic Mike movie, again directed by Steven Soderbergh, who seems perpetually to be coming out of retirement to direct more movies, this one co-starring Salma Hayek and set in London. There's Fast X, the new Fast and the Furious movie, the tenth entry in a franchise that has historically produced some solid action films but whose last couple of entries have started to feel a little dusty.
There's Scream 6, the second Scream film since the death of horror maestro Wes Craven and the attempted series "reboot" (is there a more annoying word?) with Scream (2022), the first not to star series anchor Neve Campbell as the harangued and courageous Sidney Prescott.
For some bizarre reason, there's yet another Ghostbusters movie being released in 2023. Actually, it's not bizarre at all, the sequel and reboot, especially of nostalgic 80s fare, have become virtual mints, printing money for studios with minimum creative effort. There's also a new Transformers film coming—Rise of the Beasts—this time without Michael Bay directing, there's a new John Wick film, and, perhaps weirdest of all, Indiana Jones and the Dial of Destiny.
Perhaps the sole sequel I am eagerly anticipating is Meg 2: The Trench. The Meg was one of the most delightful shark romps in years, and the sequel once again stars diver-turned-action man Jason Statham and is directed by Ben Wheatley, who has made some of the most unnerving films of the last decade (Kill List, A Field in England, In the Earth). Wheatley has a cinephile's sense of genre and spectacle, so Meg 2 at least promises to be pleasurable.
Other major releases
People will be queuing up, I'm sure, to see contemporary auteur Christopher Nolan's treatment of the biography of atomic bomb scientist J. Robert Oppenheimer. Nolan is one of the most pretentious directors around, and his films are deeply conservative, but Oppenheimer is a striking enough character that it would be hard to sap the energy out of his story.
Similarly, Martin Scorsese is doing another biopic, this time of Theodore Roosevelt, with perennial Scorsese collaborator Leonardo DiCaprio in the lead role.
There's a new Guy Ritchie spy caper—Operation Fortune: Ruse de Guerre, starring Ritchie stalwart Jason Statham, along with Aubrey Plaza and Hugh Grant, who has really reinvented himself in recent years, embracing the kind of dissolute sociopathic prat that always lurked under the façade of his good guy roles in films like Notting Hill.
One of the few releases that genuinely generates interest is the Barbie feature film, starring Margot Robbie and Ryan Gosling. Films based on toys are notoriously terrible, and there's no reason to think this won't be, but it will be fascinating to see how flavor of the month director Greta Gerwig (responsible for one of the more inept films of recent years, Little Women) makes a film out of the Barbie toy and legend.
Notable more minor releases
Even if major Hollywood productions seem to be tied up now, much of the time, to multimedia money-generating franchises (are many people over the age of five really excited to see Paw Patrol: The Mighty Movie or Neil Blomkamp's film Gran Turismo, based on the video game, both coming out in 2023?), there are some smaller films coming out of the US in 2023 that look promising.
The bluntly-titled Plane promises to be an engaging genre film. Starring Gerard Butler and directed by genre filmmaker Jean-François Richet (Blood Father), it follows a pilot trying to escape after an emergency landing in a hostile region in the Philippines.
Indie-philes will probably be interested in the new coming of age film When You Finish Saving the World, the directorial debut of actor Jesse Eisenberg, released by A24, and also in A Good Person, written and directed by actor Zach Braff and starring Florence Pugh and Morgan Freeman.
All in all, there is not much promise on the horizon as far as American cinema goes, for the next year at least. Luckily films from the sound era go back nearly a hundred years, and many of the best have been released on physical media and streaming services, so it will be easy to watch these instead. The Conversation