FOR Germany, human rights are the very basis of a functioning democracy. Due to their high relevance in everyone's life, the protection and reinforcement of human rights remain to be some of Germany's major commitments to the international community. This is why it plays a significant role in German foreign policy and projects supported by its federal government abroad.
The German Embassy actively advocates for the improvement of the human- rights situation in the Philippines by partnering with "trusted organizations." A core element in these projects is education and awareness to help improve the lives of those from vulnerable sectors.
"A robust education system is the basis of a country's economic success," said Ambassador Anke Reiffenstuel. "Especially in a country like the Philippines where… majority of the population is below the age of 30, it is essential to tap the full potential of the youth by investing in education."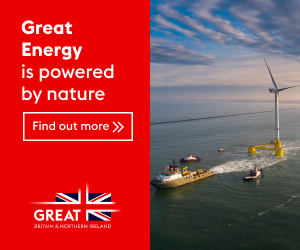 Following the extended closure of schools as a reaction to the pandemic, Reiffenstuel feels there is much to be done in ensuring the quality of education has improved for affected Filipino children.
"Education is the key to raise awareness for yourself and your rights," the envoy shared. "It is important to know your rights, and to fight for them."
She added that basic education ensures a child's literacy, as it not only opens avenues for better paying jobs; it's also a precondition for being able to access vital information: "For example, [it is your right to learn and enjoy] social services that you have a right to benefit from. Education also helps you detect and dismantle misinformation, or disinformation, which is imperative in every vibrant democracy."
Starting them young
SETTING children up for success is of utmost importance. One of the best ways to do this, as affirmed by Reiffenstuel, is through quality education. With the sponsorship program of German charity organization Freunde der Erziehungskunst Rudolf Steiners (Freunde), needy children from Iloilo Province are given a shot at learning.
Waldorf School-Gamot Cogon provides quality and holistic learning experiences to students who are encouraged to contribute to society and be a force for good. The school system takes into account the age and development stage of each child as deciding factors in picking a teaching method.
Its curriculum also integrates physical education and the arts. This enables students to grow up as well-rounded and emotionally resilient adults. In the case of Gamot Cogon, they are given time to play outdoors and appreciate nature as well.
About one-third of the students are from Brgy. Libongcogon, which is a low-lying coastal area vulnerable to natural disasters such as typhoons and flooding. Their families struggle to make ends meet. Yearly, the school receives financial support from Germany through Freunde, allowing them to accept scholars and cover the costs of general school operations. Having access to education—a basic human right—has given the Libongcogon children a great environment to grow and thrive, improving the overall quality of their life.
"Over the past several years we have seen the community children thrive and excel in their studies, and in…various aspects," shared Gamot Cogon Administrator Angel de la Flor. "We also take pride in knowing that there has been a strong culture of inclusivity, harmony and equality among our students who come from various backgrounds, and from all walks of life."